NZ House & Garden House Tours - Whanganui
Friday February 23
ENJOY A DAY OF INDULGENCE AND FUN VISITING BEAUTIFUL HOMES
The 2018 NZ House & Garden House Tours are being hosted in five fabulous locations all around New Zealand!
In February, March and April 2018 we'll be celebrating our tenth tour season. As always you'll have the chance to step inside the pages of NZ House & Garden and experience some of the country's most beautiful homes – and all for a good cause.
These self-guided tours are New Zealand's largest charity house tours and are run in support of Breast Cancer Foundation New Zealand. In 2017, we were proud to donate over $65,000 to the foundation in addition to a $100,000 Fairfax-wide advertising campaign to raise awareness of breast cancer and the work the foundation does.
Get together with a group of friends and join us for a day of indulgence and fun. The tours run from 10am to 4pm on the dates and locations specified below.
Experience the creative vibe of Whanganui, while taking a tour of a fabulous variety of houses, including a historic seafront home, a restored villa, a mid-century beauty and a new apartment in a converted commercial building.
For more information, visit www.nzhouseandgardentours.co.nz
The Whanganui NZ House & Garden tour is now sold out. If you would like to volunteer, please contact Erika on volunteer@bcf.org.nz or (09)304 1220.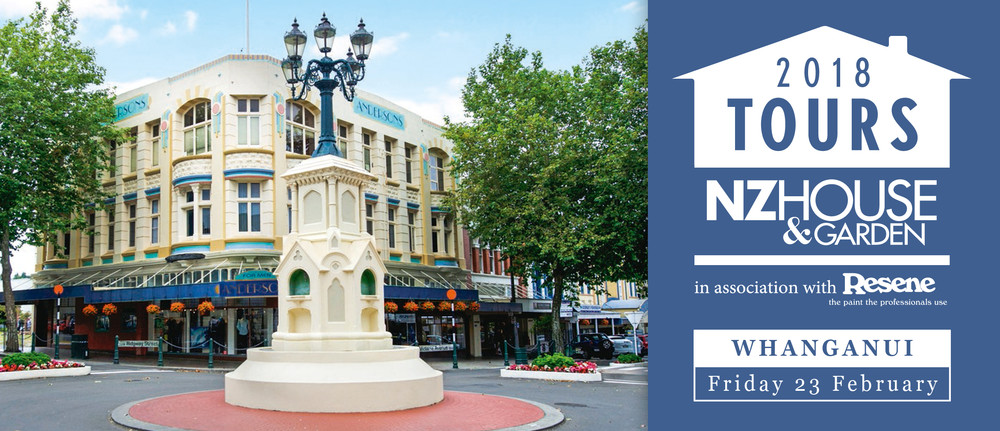 Browse our events