Aotearoa, please support tomorrow's Pink Ribbon Appeal
October 11, 2018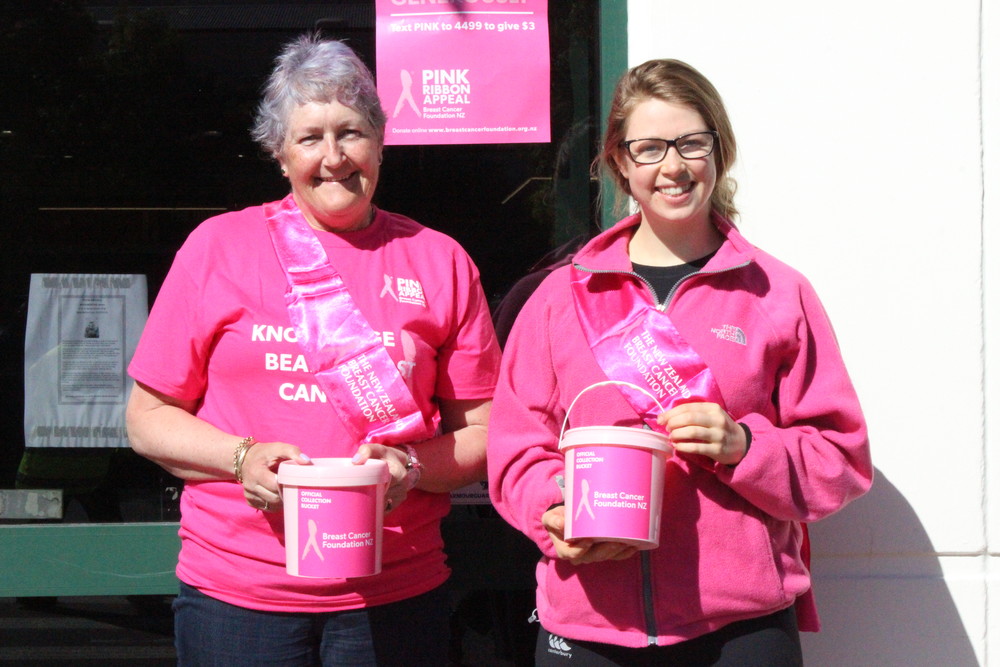 Breast Cancer Foundation NZ is asking Kiwis to 'give hope to the ones you love' by supporting its Pink Ribbon Appeal tomorrow and Saturday. Collectors will be shaking their pink buckets at more than 1000 collection points, covering New Zealand from top to bottom. Their efforts will fund research into new treatments, support Kiwis going through breast cancer, and life-saving awareness and education programmes
"We have 9000 volunteers around the country – who have generously committed their time to this week's appeal", says BCFNZ chief executive Evangelia Henderson. "Now we need Kiwis everywhere to drop a gold coin in the bucket – your gift helps us work towards our long term vision of zero deaths from breast cancer.
"If you don't have loose change on the day you can text PINK to 4499 to make a $3 donation. Either way, we'll be very grateful," she says.
"The Pink Ribbon Street Appeal funds a large chunk of our work, so there's a direct link between what people give on the street and our ability to fund research, support and education programmes," says Mrs Henderson.
With breast cancer the most common cancer for New Zealand women – nine women a day are diagnosed, and one in nine women will be diagnosed in their lifetime – almost everyone knows someone affected by breast cancer. Research shows that the earlier it is detected, the better the outcome, so BCFNZ is reminding all women to be breast aware from age 20. Consider annual mammograms from age 40, then have mammograms every two years from age 50. Free screening is available between 45 and 69 through the national breast screening service.
"I urge all eligible women to enrol with BreastScreen Aotearoa. Please – do it for the ones you love," says Mrs Henderson.
For more information, please contact:
Glenda Kane (Communications Manager)
Work Phone:09 304 1227 I Mobile Phone:027 686 9889 I Email:glendak@bcf.org.nz
---