"Come together with friends, family and workmates for a Pink Ribbon Breakfast!" Stacey encourages Kiwis to sign up for Pink Ribbon Breakfast
April 18, 2019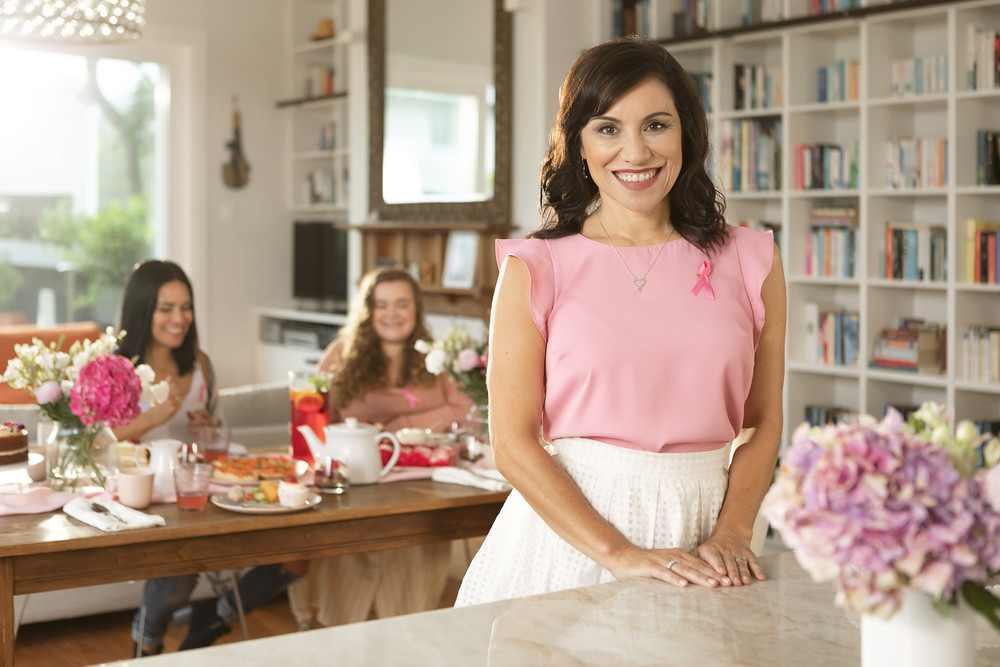 Registrations are now open for Pink Ribbon Breakfast. Breast Cancer Foundation NZ ambassador Stacey Morrison is encouraging Kiwis to host a get-together in May to raise funds for Breast Cancer Foundation NZ.
Breast Cancer Foundation NZ hopes to top last year's total of over 4,000 gatherings across New Zealand, which were attended by more than 100,000 people. Proceeds from this year's Pink Ribbon Breakfasts will go towards innovative breast cancer research and patient support.
Stacey's connection with the cause is strong and personal: sadly, her mother Sue died of breast cancer aged just 45.
She says that when you experience grief, it helps to do something proactive – which is why she became a BCFNZ ambassador. Fronting the Pink Ribbon Breakfast campaign is one more way Stacey can honour her mother's memory.
"Mum was very community-minded. She absolutely would have embraced Pink Ribbon Breakfast," she says.
"I always love seeing the Pink Ribbon Breakfasts hosted by people all over New Zealand. It's a positive way to support the cause - to honour a strong survivor you know, or in memory of someone special. "
Evangelia Henderson, chief executive at Breast Cancer Foundation NZ, said the funds raised will help support New Zealand research into many aspects of breast cancer, including vaccines and immunotherapies. "We must push relentlessly for scientific breakthroughs. Without research there will be no progress," says Mrs Henderson.
Money raised will also help support patients by funding advice, counselling, physiotherapy, group exercise programmes and lymphoedema treatment.
"Breast cancer patients deserve all the support they can get while enduring what can be gruelling treatment, and we are able to make a real difference in many patients' lives," Mrs Henderson says.
With more than 3,300 women diagnosed with breast cancer each year, and 600 a year still dying, there is no let-up in the need for research and support. "We are also funding a breast cancer national register which tracks patient treatment and outcomes. This register will help us compare patterns and trends across New Zealand, and against the rest of the world, to help identify areas for improvement," she says.
"We want Kiwi women to have the best possible treatment, and both research and support are a huge part of that," says Mrs Henderson. "So, please, host a breakfast – your help will make a real difference."
For more information, or to register to host a Pink Ribbon Breakfast, visit www.pinkribbonbreakfast.co.nz
---