Farmers customers raised an amazing total during Breast Cancer Awareness month
November 16, 2016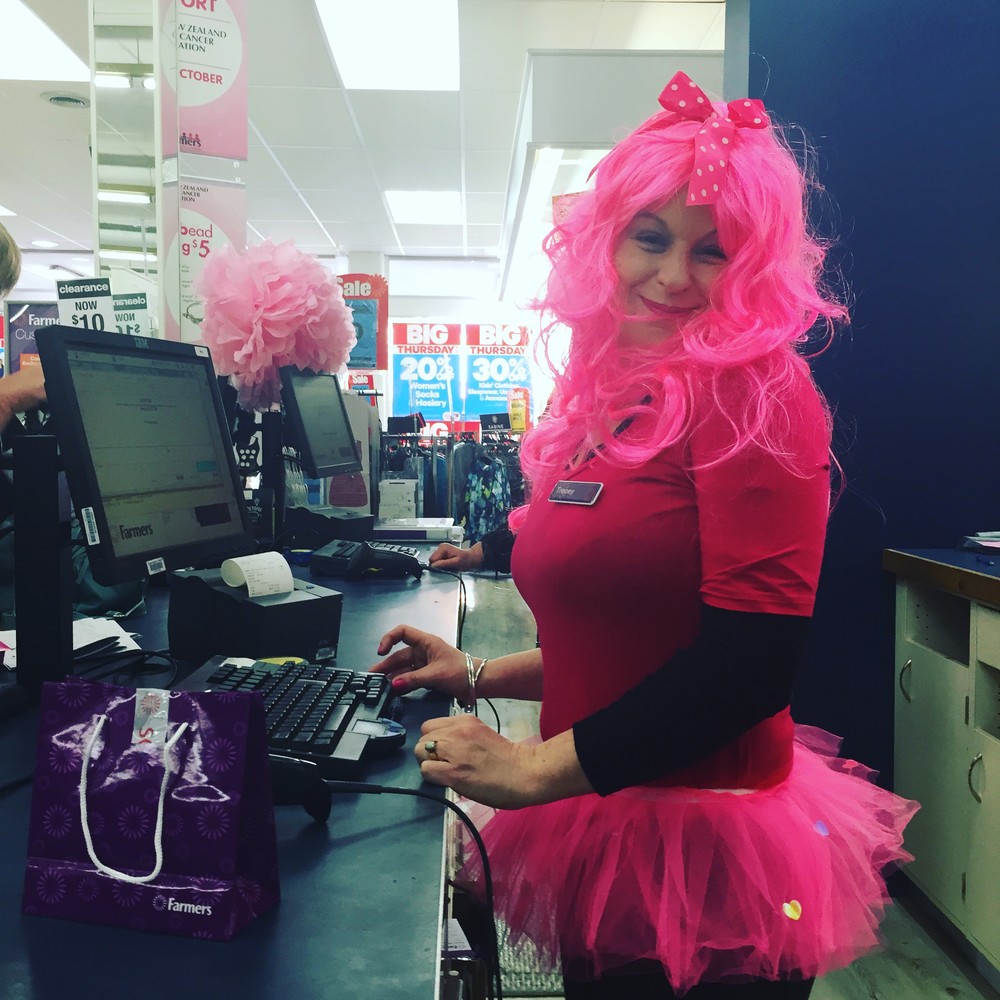 Farmers customers exceeded all expectations this October, raising a massive $291,000, a further increase on last year's huge effort.
More than half of the money raised was through generous donations at Farmers checkouts, and customers also purchased Boobeads - educational keyrings that show the average sizes of breast lumps found by mammograms, and by self-checks. Farmers staff also went Pink for a Day, raising over $22,000.
As a result we'll now be able to reach more New Zealanders with breast health messages. The total raised in Farmers stores will go towards funding our community education programme, enabling our educator and nurses to travel to our communities presenting important breast health messages.
Last year, our community educators reached over 3,000 women around the country, presenting vital breast health information. They encouraged women to sign up for the free mammogram programme from age 45, and taught women and men of all ages to recognise the signs of breast cancer, so that they have the best chance possible of detecting breast cancer early.
"We're grateful to Farmers customers and staff all across the country for their hard work and generous donations during Breast Cancer Awareness Month," says NZBCF CEO Van Henderson.
"We're thrilled that through this amazing campaign, Farmers can help fund our community education programme. We know that breast health education saves lives, so it's wonderful that our educators can get these vital messages out to even more people this year."
If you'd like a breast cancer community educator to visit your workplace or community event, contact Debra - debral@nzbcf.org.nz.
---