Jump for Cancer
April 29, 2017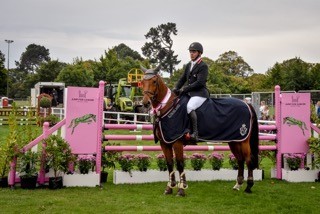 A huge thanks to Lisa Tennekoon whose horse jumping event, Jump for Cancer Hagley, raised $5,000 for BCFNZ last month.
The sold out event featured two show jumping classes – a 1.25 speed class for horses and a 1.15 class for ponies. The competition was fierce in both categories with Harry Feast on Double J Bouncer coming first in the 1.25 and Rosa Buist-Brown on Junior Disco taking out the 1.15, beating Steffi Whittaker on star entrant, Pony of the Year, Moonlight Glow.
Feast, Whittaker and two other place getters, Olivia Adams and Rohan Tennekoon, generously chose to donate their winnings to the Foundation.
Between the two classes, cancer survivors Jake Bailey (who caught the public eye in 2015 as he struggled through Burkitts Hodgkinson lymphoma in his final year at high school) and Ali Orange gave poignant speeches. Orange is a breast cancer survivor.
BCFNZ cannot emphasise enough how grateful we are to have such wonderful supporters who hold nothing back in getting behind the cause. We wish Lisa all the success with her next event, which she hopes to hold in Queenstown in 2018.
Watch the show jumping here.
---