New Zealand's Pink Lady Apples give Kiwis the chance to 'take a bite for breast cancer'
July 21, 2016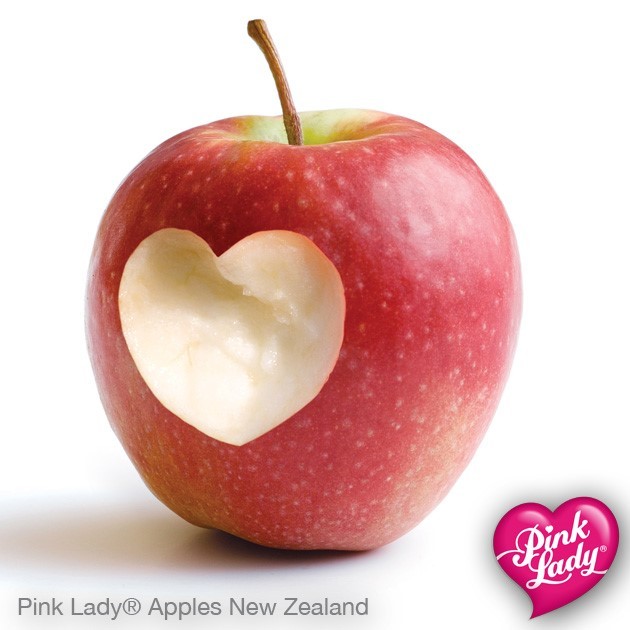 Kiwis get the opportunity to 'take a bite for breast cancer' as the New Zealand Breast Cancer Foundation announces its new partnership with Pink Lady Apples New Zealand.
As New Zealand's first fresh fruit association to jump on board and partner with the Foundation, it is a perfect fit. Not only will every Pink Lady apple purchased between July and October help fund research, education and support for New Zealand women with breast cancer, but Pink Lady's natural, healthy deliciousness contributes positively to overall health and wellness.
Pink Lady Apples' CEO Peter Beaven says that the sponsorship is a great way for the organisation and Pink Lady apple growers around New Zealand to give back to women and the community.
"I was surprised to learn that every day, eight women will hear that they have breast cancer. And when you realise that one of them could be your wife, sister, mum, friend or colleague, it makes it even more real. This is the reason why Pink Lady Apples is committed and proud to be involved with the Breast Cancer Foundation and its cause," he says.
To make it fun and easy to support Pink Lady Apples, the Association will be running a 'Take a Bite' Pink Lady health challenge, offering some great prizes for those who take part – from hot pink Fitbits, t-shirts and apple slicers to juicers and bags of Pink Lady apples. Additionally, to help people to taste and share Pink Lady's, $1.00 off coupons will be available to download online.
Nutritionist Sheena Hendon, who is assisting with the campaign, says that eating plenty of fresh fruits and vegetables is an important part of wellness.
"Pink Lady apples' unique, fizzy taste is delicious, nutritious and perfect as part of a healthy diet," she says.
Pink Lady Apples will be encouraging Kiwis to buy Pink Lady apples in support of breast cancer and then make small snack changes using the apples. From July to October, swap out the cake and biscuits for morning tea and instead try slices of Pink Lady apple with cheese and wholemeal crackers. Or share a pack of Pink Lady apples with work colleagues for an easy afternoon tea. Every simple change makes a difference.
Pink Lady apples will be available in store from 18 July. Look for the new apple packs featuring the pink heart and pink ribbon. You can also learn more about Pink Lady apples and download the $1.00 coupon by visiting their website: www.pinklady.co.nz or follow them on Facebook: PinkLadyNewZealand.
---