Wellington will be the pinkest city in New Zealand!
October 2, 2018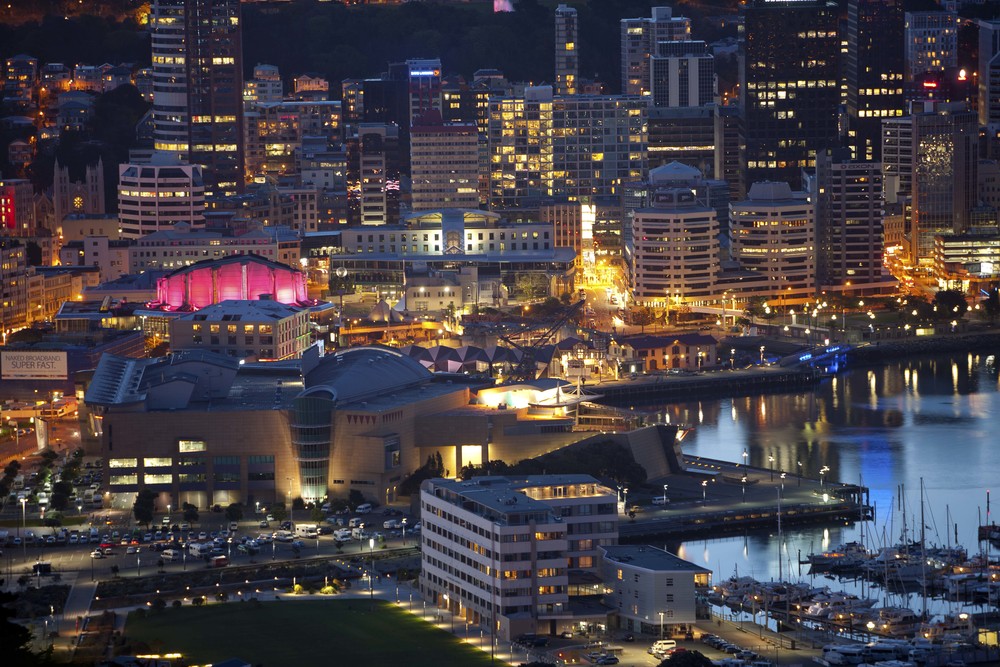 Wellington Mayor Justin Lester is proud to be turning the capital pink to highlight Breast Cancer Awareness Month.
"For the month of October, we will be the coolest and pinkest little capital in the world. We are pleased to be able to illuminate some of Wellington's favourite icons and landmarks, showing our support for the important message the Pink October campaign represents."
This will coincide with Breast Cancer Foundation NZ's Pink Ribbon Street Appeal, which takes place on the 12th and 13th of October across New Zealand. The Michael Fowler Centre will be lighting up pink on the street appeal days.
Other iconic sculptures lighting up pink for the entire month include the Woman of Words sculpture in Midland Park, Carter Fountain in Oriental Parade, Bascule Bridge at Taranaki Street Wharf, Hikitia Heritage Crane in Taranaki Street Wharf and the Kina sculpture in Kumutoto Stream.
"We are so grateful to the Wellington City Council for lending their support this year," says Evangelia Henderson, Chief Executive of Breast Cancer Foundation NZ (BCFNZ). "Shining a pink light on these landmarks will be a great timely reminder for every Wellingtonian to be breast aware.
"We urge all women over 45 to sign up for free screening with BreastScreen Central on 0800 270 200. Please do it for the ones you love," says Mrs Henderson.
The Wellington waterfront light-up is part of the Global Illumination Campaign, which encourages landmarks around the world to turn pink.
The table below shows the list of Wellington landmarks and sculptures lighting up pink this October:
| | |
| --- | --- |
| Landmark/Sculpture | Date |
| Bascule Bridge in Taranaki Street Wharf | 1st – 31st October 2018 |
| Woman of Words in Midland Park | 1st – 31st October 2018 |
| Carter Fountain in Oriental Parade | 1st – 31st October 2018 |
| Hikitia Floating Crane in Taranaki Street Wharf | 1st – 31st October 2018 |
| Michael Fowler Centre | 8th – 14th October 2018 |
| Kina Sculpture in Kumutoto Stream Outlet | 1st – 31st October 2018 |
| Cable Car Tunnel | 12th – 26th October 2018 |
Breast awareness can be as easy as TLC; touch, look, and check. Touch both breasts – you're feeling for any lumps or thickening of the tissue, even up into the armpits. Look in front of a mirror – can you see any physical changes to the breast shape, skin or nipples? Check any breast changes with your doctor; even if you've had a mammogram recently.
About Breast Cancer Foundation NZ (BCFNZ): BCFNZ is a not-for-profit, non-government funded organisation that depends on donations and fundraising for its work in breast cancer education and awareness, medical research and training grants, advocacy, and supporting women with breast cancer. BCFNZ's programmes are evidence-based, overseen by its medical advisory committee. The pink ribbon symbol is a trademark of BCFNZ in New Zealand.
For more information, please contact:
Glenda Kane (Communications Manager)
Work Phone: 09 304 1227 | Mobile Phone: 027 686 9889 | Email:glendak@nzbcf.org.nz
---