Capital's bikers gear up for breast cancer
October 7, 2019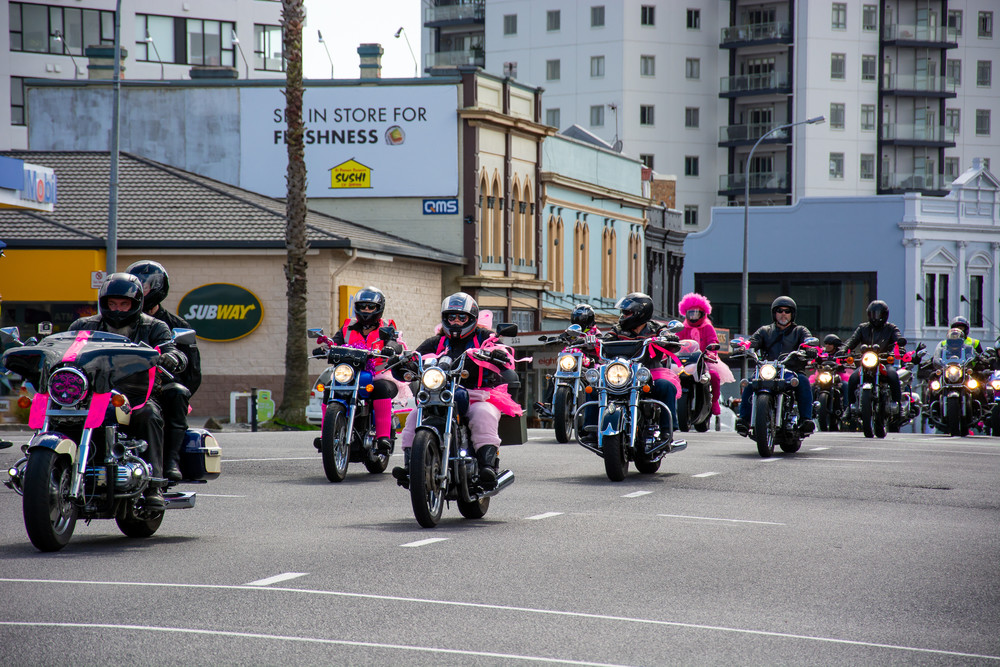 Hundreds of "pinked out" motorbikes, from scooters to hogs and trikes, are expected to take part in the annual Wellington Pink Ribbon Motorcycle Ride this Sunday October 13, raising funds for Breast Cancer Foundation NZ.
This year's ride will leave from Wellington Motorcycles, Petone, and will finish up at the Boundary Tap & Kitchen Bar, Raumati Beach.
Anyone, male or female, is welcome to ride their motorcycle in the Pink Ribbon Ride, with a $20 badge purchase the entry fee. Decorating bikes with pink paraphernalia is encouraged. Riders and the public will also enjoy a free sausage sizzle, raffle and prizes.
Wellington Pink Ribbon coordinator, Paula Piper, says, "This event is huge on the Motorcycle Charity Ride Calendar and with the general public. I'm looking forward to a great turnout this year. People come from all around the region, often because of their own connection to this disease."
"This is one of my favourite events in the October calendar as it always creates such an amazing atmosphere that brings together women, men and families," said BCFNZ chief executive Evangelia Henderson. "We so appreciate the money and awareness it raises for us each year."
Bikes will start arriving at Wellington Motorcycles, 18 Gear Street, Petone, from 8:30am on Sunday October 13.
The route: From Wellington Motorcycles to Victoria St, along Hutt Rd, Dowse Dr, Highway 2 to Ngauranga, up the gorge then follow Highway 1 to the Boundary Tap & Kitchen Bar, 3 Raumati Rd, Raumati Beach.
---