Bohemia – The Golden Age of Hollywood Ball
Saturday April 6
Join us for the social event of the season raising funds for Breast Cancer Foundation NZ. Get your outfit ready now and purchase your ticket below. Email BohemiaBall19@gmail.com for further details.
The Albion of Auckland and breast cancer survivors Abigail Mace, Trudi Williams, Justine Hillman and Kate Whiting, welcome you to join us for a night of glitz and glamour.

Old Hollywood will come alive for one exciting night only as we roll out the red carpet to welcome you to this charity fundraiser ball in the centre of Auckland at one of New Zealand's oldest drinking establishments. Be transported to an enchanting, bygone era as we bring the razzle-dazzle of classic Hollywood parties back to life.

There will be fabulous live entertainment featuring Soul Pit Orchestra and their superb 6-piece band, renowned jazz singer Chris Melville and your MC, Lorna Subritzky. We are also excited to announce that we will be joined by dancers from Diamond Entertainment, New Zealand's leading dance entertainment agency.

The Golden Age of Hollywood ran from the 1920s to the 1960s. Dress should be era appropriate: think ball gowns, black tie or even a classic character from the silver screen.
Tickets include a welcome drink, grazing table, canapés throughout the night and all your entertainment. The fun starts at 7:30pm till late.
General Admission: $69.62 ($65.00 + $4.62 fees)
General Admission + Donation: $90.12 ($85.00 + $5.12 fees)
Find tickets at: https://bit.ly/2SSt9BH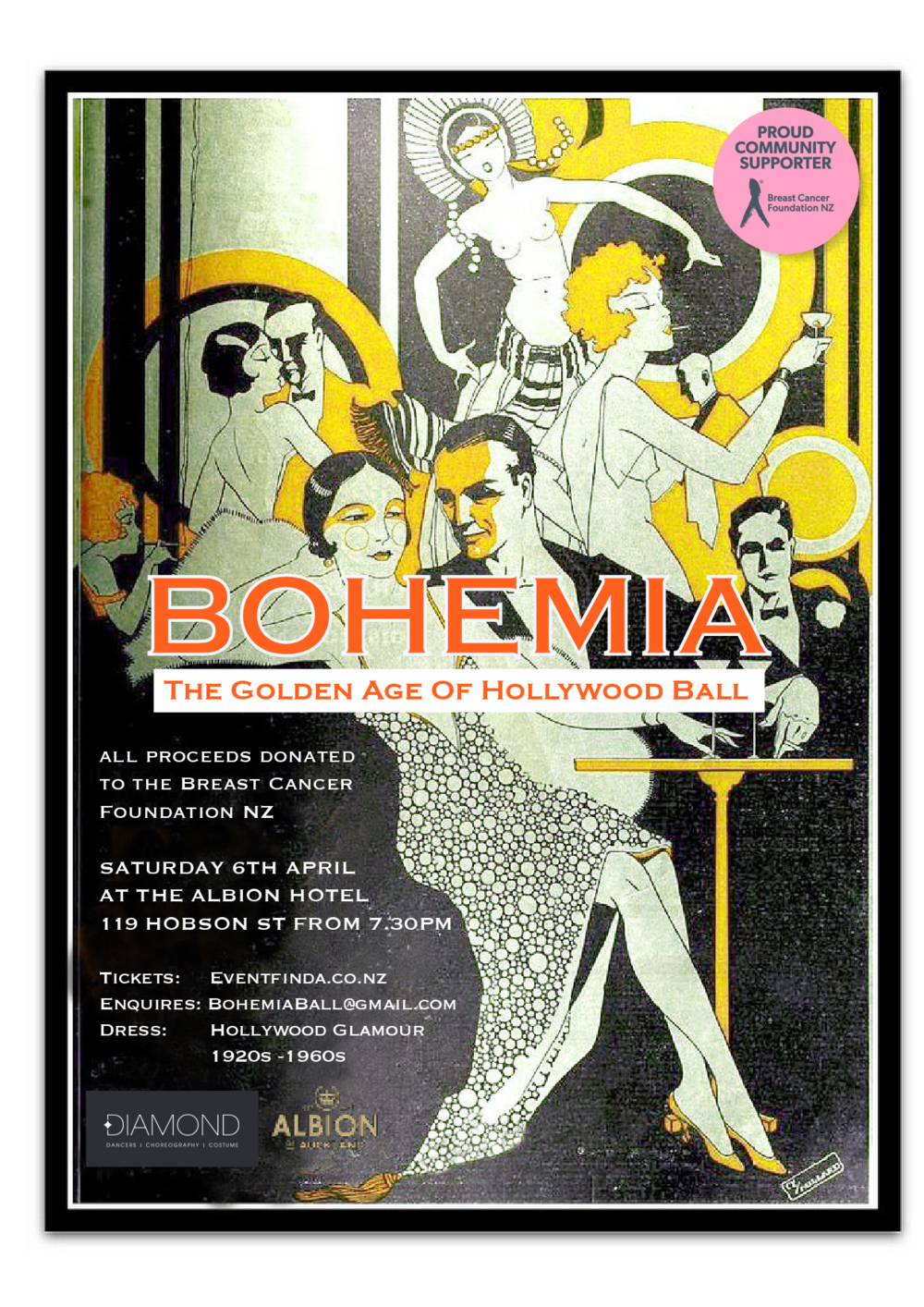 Browse our events