We're here to help during Covid-19. Find out more here.
Support
A breast cancer diagnosis presents many challenges, and they're not all medical.
After your diagnosis, you may benefit from the support services we offer, like free counselling, physio, or our 0800 BC NURSE helpline.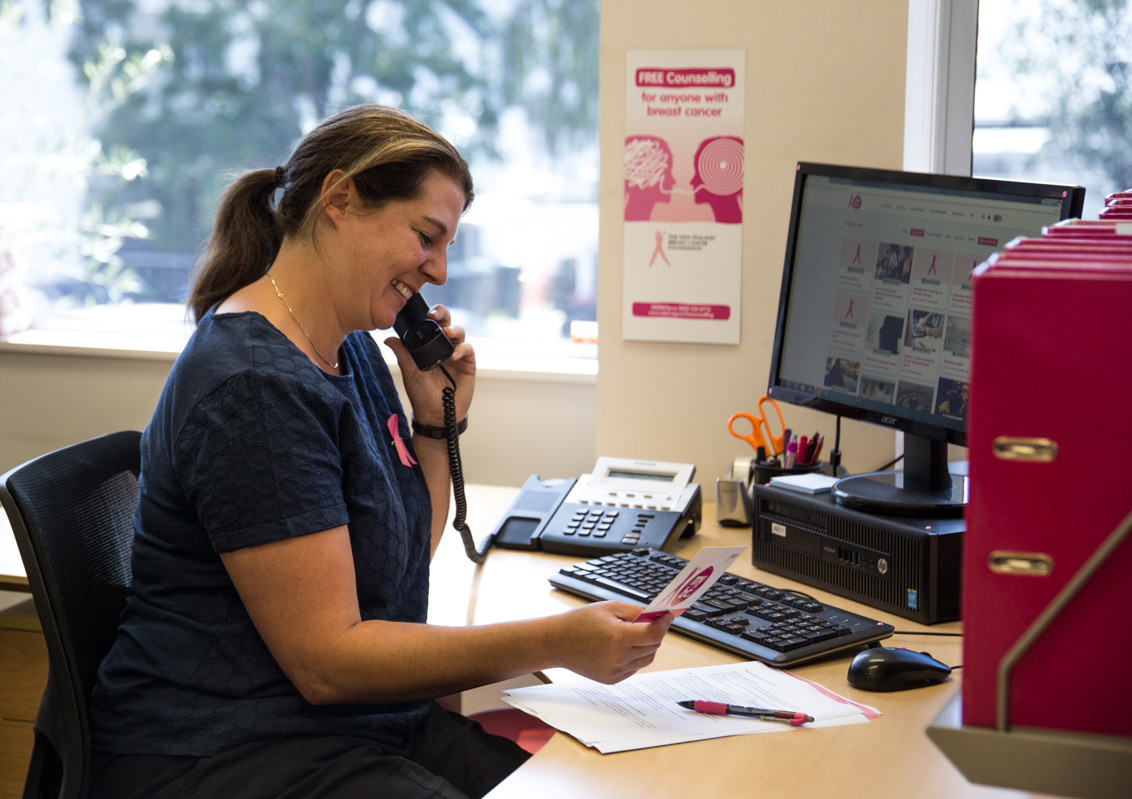 I've just been diagnosed
After diagnosis, you can take practical steps to prepare yourself for what's to come.
This can include sorting out wigs and headwear and looking into breast prostheses. You could find out what financial support you're eligible for, and decide what you need to talk to your doctor, your family, and your employer about.
Moving forward after treatment
You've finished your treatment - what happens next?
Moving forward after breast cancer can be difficult. Here's some adivce on how to adjust to life after treatment.
Breast Cancer Services Directory
Featured listings
Clinical Trials Database - BCFNZ

By taking part in a clinical trial, you'll improve the standard of care for everyone who's diagnosed in the future. Clinical…

View listing

Free Counselling Service - BCFNZ

If you've ever been diagnosed with breast cancer (recently or a long time ago), or if you're receiving preventative…

View listing

Ministry of Health Sector Services, Wigs and Hairpieces

The Wigs and Hairpieces Service Payment is a payment to people who suffer from serious hair loss…

View listing
View the Directory