Managing chemo and radiation side effects
Tuesday December 10
We speak to Kylie Hodgson, who was diagnosed with triple negative breast cancer earlier this year. She shares her experience of breast cancer treatment and the coping strategies that worked for her.
We are also joined by breast care nurse Catriona Farac and radiation oncologist Dr Maria Pearse.
Breast cancer treatment affects everyone differently, where some may experience only mild side effects and others will experience more severe side effects. We discuss how to manage the side effects of chemotherapy and radiation therapy to boost your quality of life during this time.
Register for the webinar here.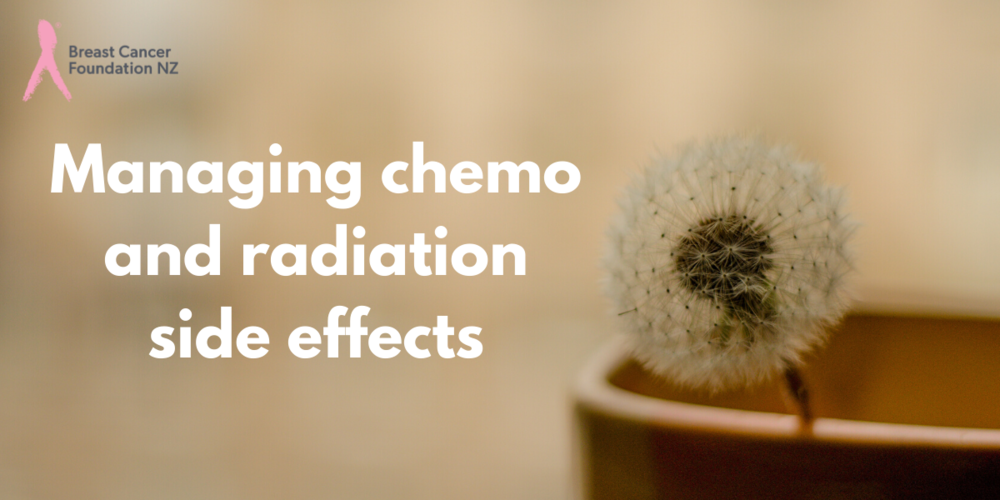 Browse our events