A special collection for a good cause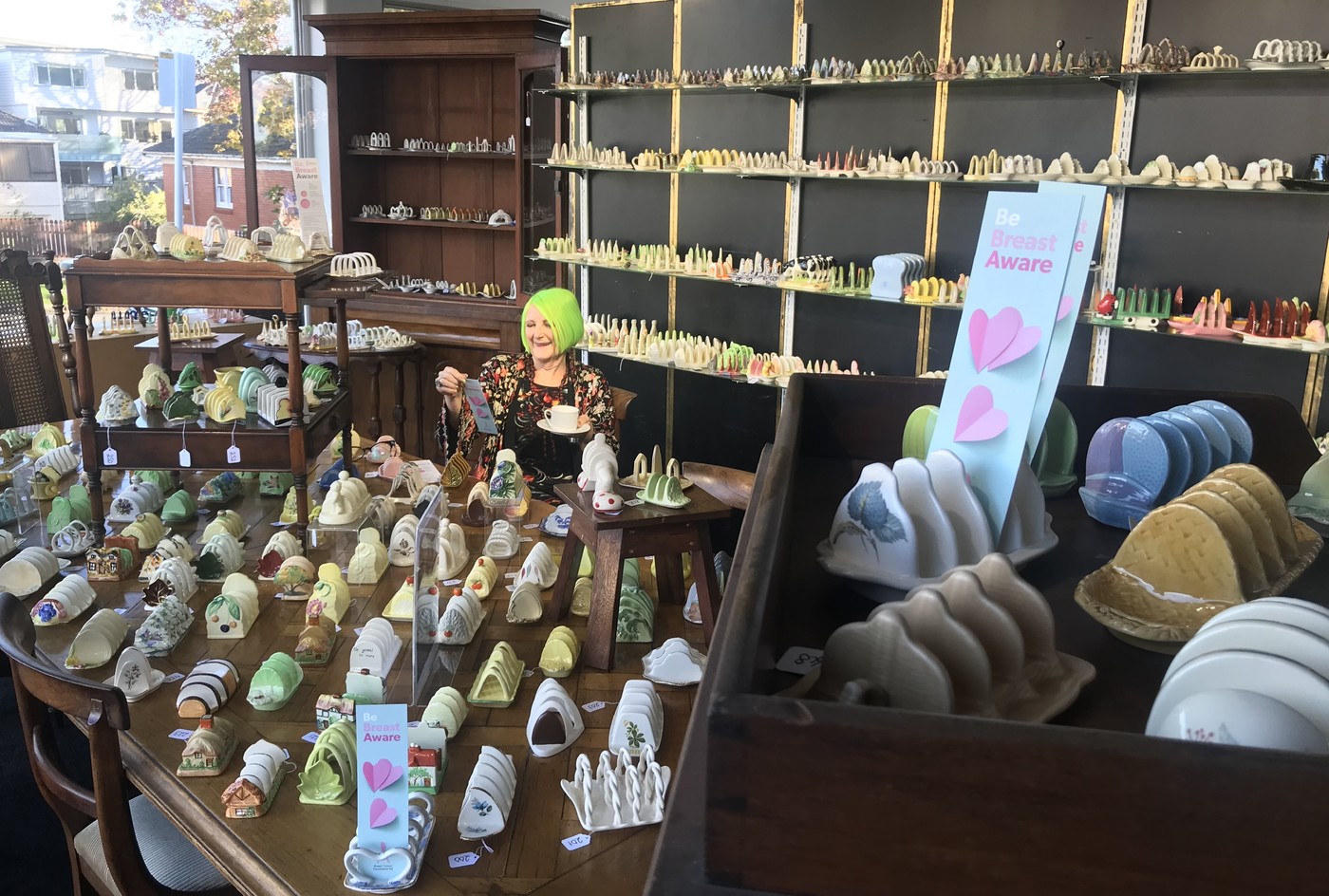 No matter your toast preference – sourdough, five-grain or classic white – you can find a toast rack to suit, thanks to a very special auction supporting Pink Ribbon Breakfast.
Cordy's Auctioneers is auctioning more than 400 china toast racks, all from a single collector, with the 15% buyer's premium donated to Breast Cancer Foundation NZ. The online auction will be held from 6-11 May and Cordy's hopes to raise $2,400 for the Foundation.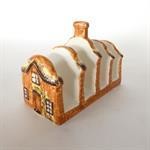 The outstanding collection includes toast racks from collectable makers such as Clarice Cliff, James Kent and Royal Winton, with pieces ranging all the way from the pre-war to modern era. There's truly a toast rack for everyone and every table setting, from the classic chintz and floral to the weird and wonderful. Looking for a toast rack in the shape of a loaf of bread? This collection has it!
"Cordy's is supporting Pink Ribbon Breakfast as we all feel this disease affects practically every family in New Zealand. We all know someone or have a relative or friend who has been through breast cancer. Personally, it is an issue I feel strongly about as it is the "disease du jour" on both sides of my family, paternal aunt and a cousin, maternal grandmother and aunt. It is so important that all women in New Zealand go for regular mammograms and check-ups," says Fenella Tonkin, auction consultant and cataloguer at Cordy's Auctioneers.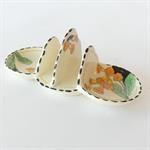 Pink Ribbon Breakfast, which takes place in May, is Breast Cancer Foundation NZ's biggest annual campaign where thousands of Kiwis invite their friends, whanau and workmates to breakfast to raise much-needed funds for breast cancer research, education and patient support. More than 3,300 Kiwi women are diagnosed with breast cancer every year and around 650 women will die from it each year, so the need for support has never been higher. Find out more at pinkribbonbreakfast.co.nz