Early access proposal welcomed, but tough questions need answers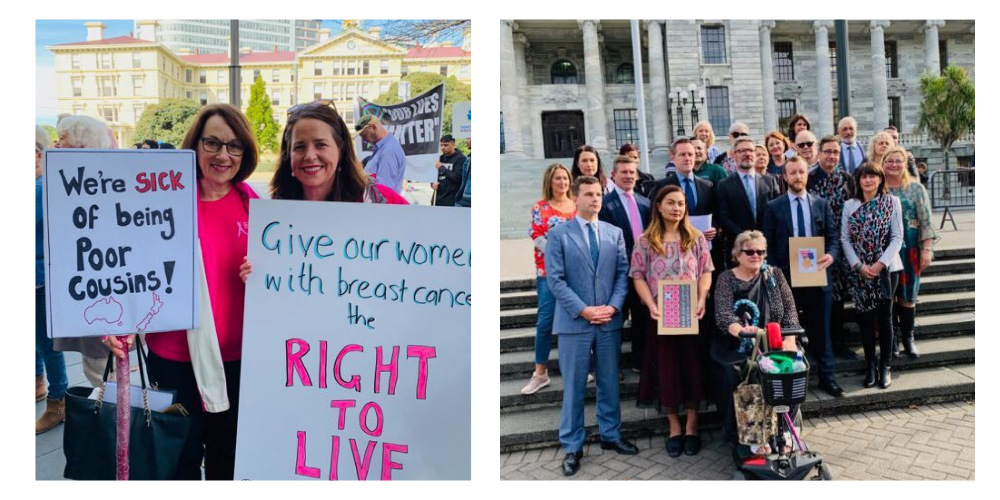 Breast Cancer Foundation chief executive Evangelia Henderson welcomed the news that Pharmac is working with the Ministry of Health to consider a scheme that would offer faster access to drugs for Kiwi cancer patients. She urged both organisations to make the investigation a priority, given the number of patients who are currently denied treatments that are standard-of-care elsewhere, to involve advocacy groups in the process, and to consider the need for greater transparency in decision-making.
Pharmac chair Steve Maharey told The New Zealand Herald it's investigating early access processes around the world in an attempt to identify the best way forward for New Zealand. "Personally, I would very much like to see something like this happen," he said. "[We've] identified that leading edge area as something [where] we simply must have some policy that will help us address that."
Evangelia Henderson said, "This is a very positive step, but New Zealand is still a long way from having access to even some of the cheaper cancer medicines that patients in Australia and the UK receive, and there's no excuse for that." She noted that pharmaceutical companies have an important role to play, too. "Most Kiwis, myself included, don't understand how the same pill can cost more than twice as much in New Zealand as it does in Malaysia. This isn't just an issue for Pharmac; if we really want Kiwis to have better access to medicines, the whole sector must come to the party right now."