Lack of funding "height of cruelty" – Breast Cancer Foundation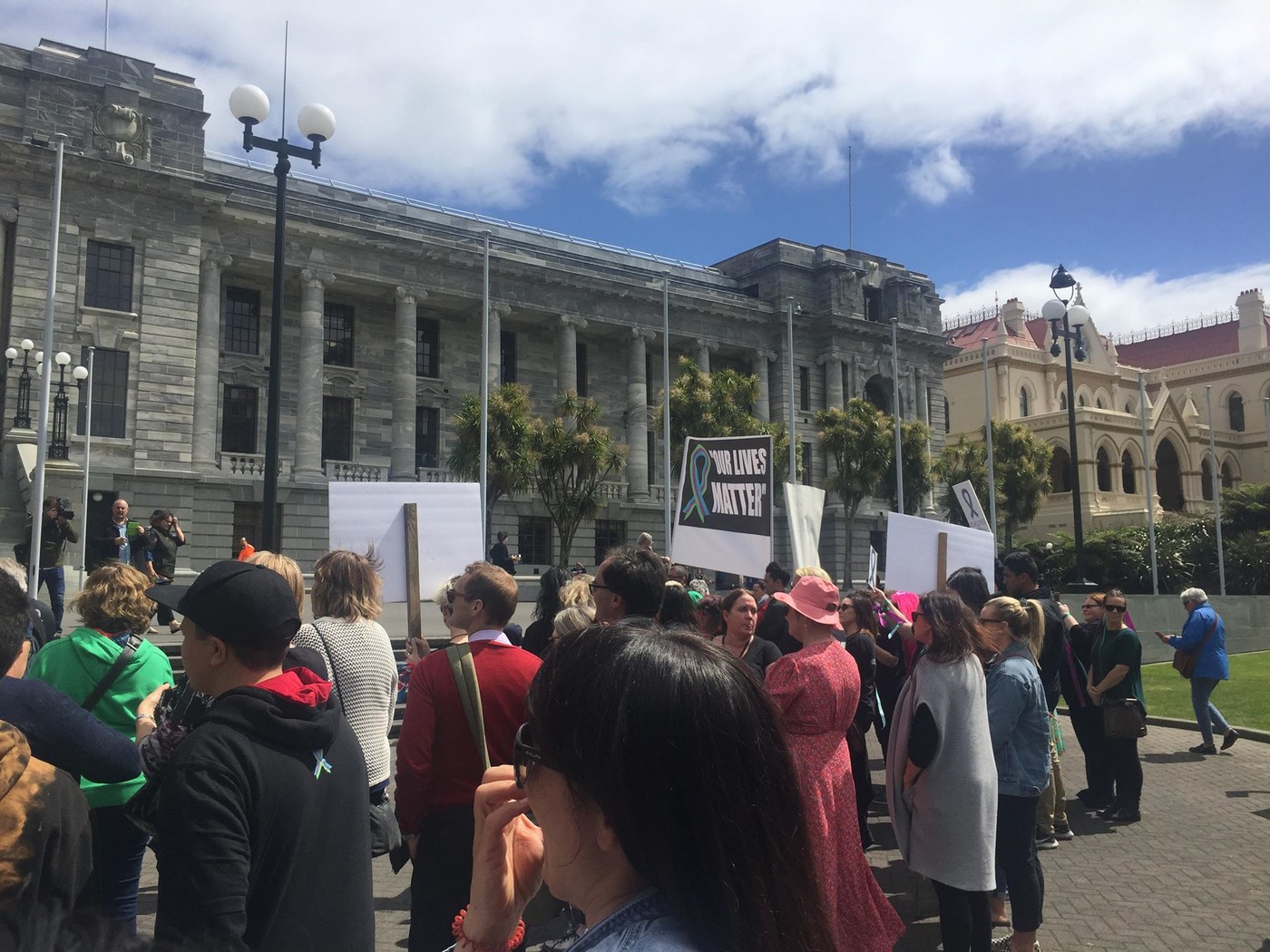 Breast Cancer Foundation NZ's chief executive Evangelia Henderson describes the lack of funding for drugs that extend the lives of advanced breast cancer patients as heartless and cruel.
"Why do people have to set up a Givealittle page, or worse, sell their house, to access these drugs?" says Mrs Henderson.
Her comments come on the day two petitions are presented on the steps of Parliament, demanding funding for palbociclib (Ibrance) and Kadcyla.
Mrs Henderson says she can't imagine the distress felt by women who are faced with having to fund the drugs themselves at the expense of their own family's future.
"This is an opportunity to have a longer life, yet it's out of reach for our women. The fact that game-changing drugs exist, yet are not available, is the height of cruelty.
"And the fact that some people can pay for their own drugs while others can't, widens the disparity within New Zealand.
"Meanwhile, the gap between Kiwi women's survival with advanced breast cancer and that of women with advanced breast cancer overseas remains shocking. As our ABC report, 'I'm still here,' identified, average survival in NZ is just 16 months, compared with two to three years or more in countries like Australia, Germany and France.
"This has to change. Not next year, not tomorrow, but right now. Funding these drugs is the only humane thing to do."
Breast Cancer Foundation has assisted the petition organisers by funding buses to take them to Wellington from Palmerston North and Hawke's Bay.
For more information:
Adele Gautier, Research & Communications Manager
09 304 0961 / 021 423 353 / adeleg@bcf.org.nz