Parekura's story
My beautiful māmā 💗 The strongest most kind hearted women I know, she inspires me every day and I have always looked up to her as a major role model in my life.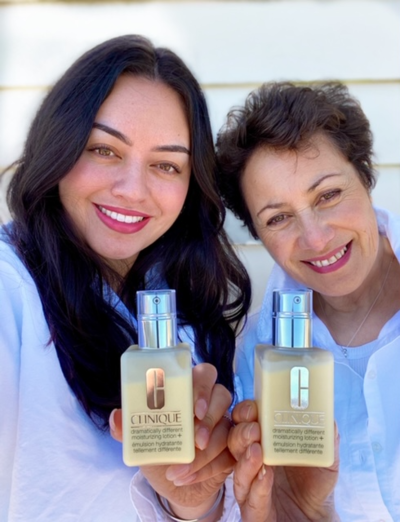 November 2007 my mum was diagnosed with Stage 2 Breast Cancer, and thankfully has been cancer free for 12 years 🙌 My māmā is a superwoman!! So this month holds such a special place in my heart 💖

I am so honoured to work with a brand who is so passionate about raising as much awareness about breast cancer as possible and have been involved with Breast Cancer Foundation NZ for years!!
I mōhio koe? Did you know?
Māori women are 35% more likely than Pākehā to be diagnosed with breast cancer and 65% more likely to die from it. However, when the cancer is picked up early (like with my māmā) Māori 10-year survival becomes the same as Pākehā (92%).
Estee Lauder Companies are a major sponsor of the Pink Ribbon Walk taking place ki Te-Whanga-Nui-A-Tara, Wellington November 7 and Tāmaki Makaurau, Auckland November 14. Whānau mā, e hoa mā (family and friends) whakapiri mai (come together) and walk to help raise funds that go towards vital education, support and awareness of breast cancer here in Aotearoa.
Kia kaha te kōrero, talk amongst your peers, whānau and friends about these statistics. The more we talk and raise awareness about it the more likely we are to improve outcomes mo a matou wāhine māori - for our mothers, grandparents, sisters, daughters and ourselves.
Parekura Tutua-Nathan is a Clinique consultant in Queensgate, Wellington.