Stacey Morrison urges Māori women to sign up for breast screening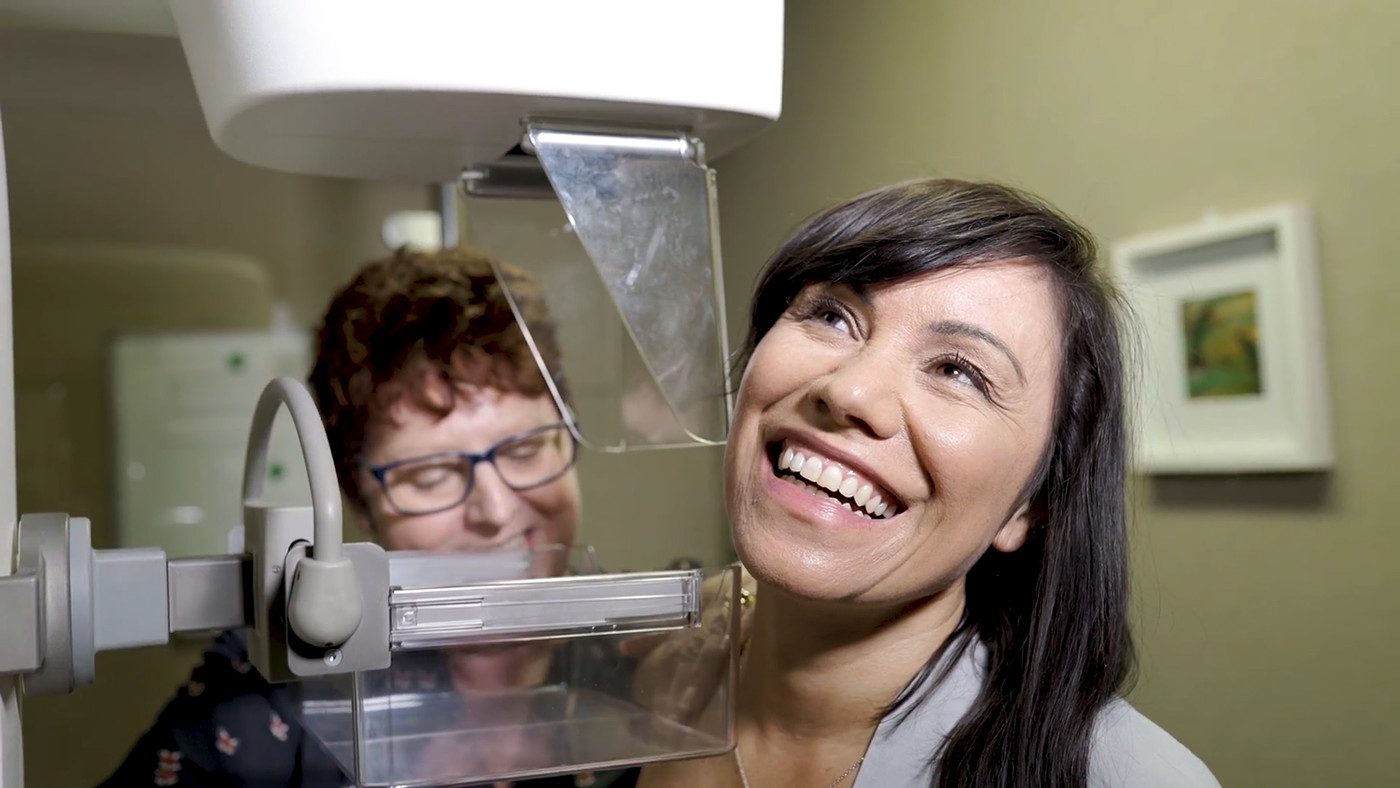 Breast Cancer Foundation NZ ambassador Stacey Morrison has just had her first free mammogram with BreastScreen Aotearoa. Now, she's urging Kiwi women – especially Māori – to enrol for free breast screening this October.
"It's a bit scary, but I promise you it's scarier NOT to do it," Stacey tells wāhine in a video produced for Breast Cancer Awareness Month.
Stacey's mother died of breast cancer aged just 45. Stacey herself has just turned 45 - the age at which eligible women can begin free screening with BreastScreen Aotearoa.
The video was filmed at BreastScreen Aotearoa's mobile unit in Grey Lynn. No movie-making tricks were employed; Stacey's mammogram was done for real.
In one version of the video , Stacey switches to te reo to reassure wāhine that the process is quick, easy and not too uncomfortable.
"Stacey is such a wonderful presenter and Māori role model," says BCFNZ's chief executive Evangelia Henderson. "We are so grateful that she allowed us to film her first free mammogram in order to encourage others.
"Breast screening is lower amongst Māoriwomen, a statistic that Breast Cancer Foundation NZ is passionate about wanting to improve," says Mrs Henderson.
TheNational Screening Unit's group manager, Astrid Koornneef, says they're delighted that Breast Cancer Foundation and Stacey Morrison are raising the importance of regular breast screening and promoting the positive benefits to wāhine and their whānau.
"Regular breast screening is important because the evidence shows that if we can find breast cancer at an early stage, we can save lives," she says.

"BreastScreen Aotearoa, the national breast screening programme, offers free two-yearly mammograms to eligible women aged 45-69. The coverage rate for the wāhine Māori is 65.3 percent which is below the national rate of 71.5 percent. Raising awareness of breast cancer screening and ensuring that services meet the needs of wāhine Māori are important focus areas for BreastScreen Aotearoa," says Astrid Koornneef.
Breast cancer facts:
·Māori have a 65% higher breast cancer mortality rate than non-Māori, but when their cancer is found on a mammogram, their survival is the same as non- Māori.
·A breast cancer patient has a 92% chance of surviving for 10 years if her cancer is detected by a regular screening mammogram. That figure drops to 75% if a lump is the first sign.
For further information:
Glenda Kane, Communications Manager (09) 304 1227 / 027 686 9889 glendak@bcf.org.nz