Breast cancer campaigner Helena McAlpine dies, age 37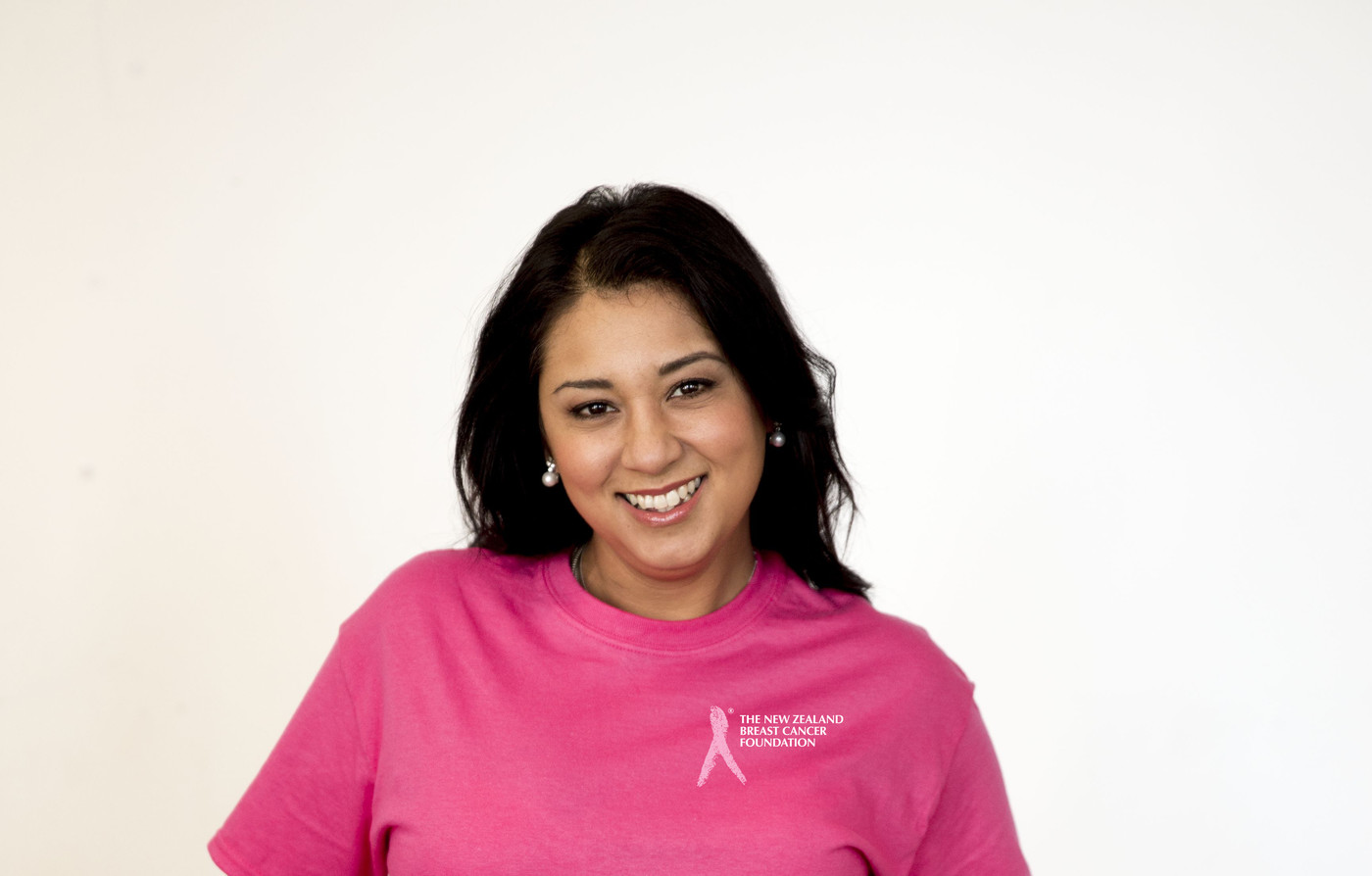 Staff and friends of the NZ Breast Cancer Foundation are mourning the loss of Helena McAlpine, who campaigned through her own long and often gruelling battle with breast cancer to help save other women.
From when she was first diagnosed with breast cancer in October 2009, aged 31, Helena was committed to sharing her story publicly. Her broadcasting skills, plus her remarkable ability to connect with audiences and tell her story with self-deprecating humour, made her a unique voice against breast cancer.
For six years, Helena gave her time and talents to help save Kiwi women. Her mission, she said, was: "Before I die, I want to get a message to every woman in the country that they need to look after themselves and their friends and family." It was very rewarding for her when she learned of women whose breast cancer was diagnosed after they heard Helena's story and checked their own breasts. She had a particular concern for reaching younger women like herself, too young for mammograms but needing to know the importance of being breast aware.
In 2012, Helena was rediagnosed with breast cancer – now in her liver, and incurable. The treatments to manage her symptoms and prolong her life were punishing. Yet Helena always responded to NZBCF requests for help. She shared her story through numerous magazine features, at speaking engagements, on national television through documentaries and in current affairs. She featured in two national TV awareness campaigns for the NZ Breast Cancer Foundation, and in educational DVDs, voiced radio ads and lent her face to education posters and fundraising appeals.
For October 2012 (Breast Cancer Month) – Helena initiated the concept of the New Zealand Breast Cancer Foundation's Our Women appeal and became its face and voice. She used her considerable networks in the music field to gain the support of some of New Zealand's best musicians, including her close friend Hollie Smith, who gave their time to the 'Our Women' music video and advertising campaign for breast cancer awareness.
"When Helena decided on something, she was unstoppable," said Evangelia Henderson, chief executive at the NZBCF. "We learned to probe her 'I'm fine' – she had such a keen sense of responsibility to other women, she'd ignore her illness and arrive at an event in obvious pain. She was determined to use her remaining time to help others, and she rose to every occasion with strength, grace and generosity. We will miss her so much."
In addition to her awareness-raising work, Helena made a huge contribution to the NZBCF's fundraising efforts. She fronted a volunteer recruitment campaign for the Pink Ribbon Street Appeal which attracted 7,500 volunteer collectors. Helena was the face of the appeal for three years, helping to raise over $2.2 million for breast cancer support, research and education programmes. She will contribute again this year, having once again generously allowed the NZBCF to use her image in its call for volunteers for the 2015 Pink Ribbon Appeal.
Despite illness-enforced unemployment, Helena never requested payment for her services; her motivation was purely to save other women, to spare their families the pain and loss she knew her own family would eventually suffer. A Givealittle page has been established to cover funeral expenses for her UK-based parents and help provide for her 15-year-old daughter. Please donate here
Helena McAlpine's warmth, openness and willingness to share the story of her life with breast cancer was appreciated by women of all ages. Most recently, she inspired people with her optimism and her commitment to living life to the fullest. The NZ Breast Cancer Foundation is so grateful for the life of Helena McAlpine and so sad to have lost her.