Staying healthy at home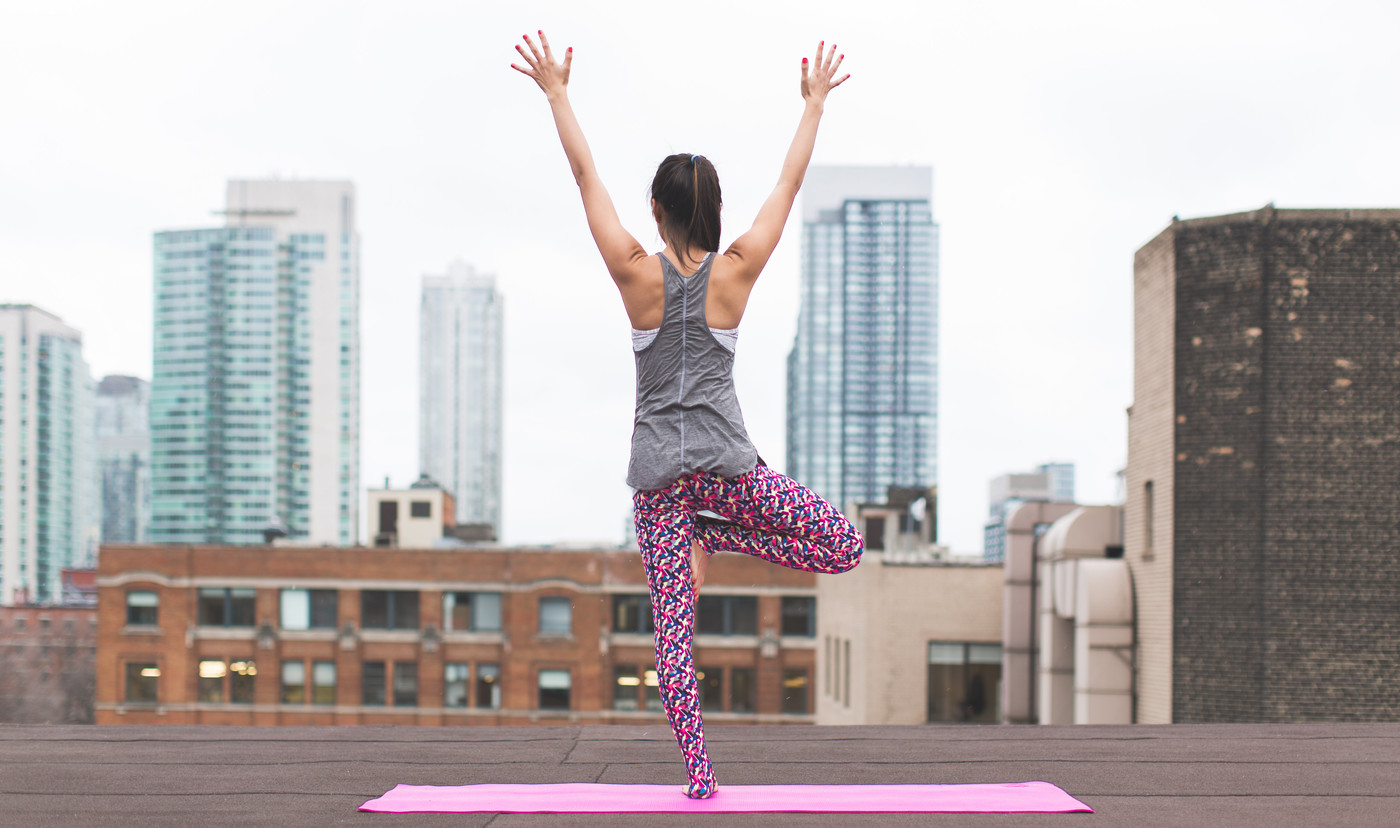 Having to stay home all day is a challenge, and for those who have had breast cancer – or are going through treatment now – it can be harder. You may be worried about your immunity being affected, or this situation may bring up traumatic feelings. You could be trying to reduce your exposure as much as possible, and so you may not want to leave the house at all. There are a lot of things we can't change about the COVID-19 situation, but we can instead focus on what we can control – and that's looking after your physical and mental health while we're on lockdown.
Keep active
It's important to stay active during lockdown. Not only is it a chance to get outside and get some fresh air (and a change of scenery!), exercise brings many benefits for breast cancer patients and survivors. It can help to reduce side effects from treatment, improves your quality of life and lowers the risk of recurrence for breast cancer.
A recent study also found that walking an extra 4,000 steps a day may help to reduce the risk of early death. The best part? Those steps don't have to come from running or vigorous exercise. So long as you're taking time to move throughout the day – whether an extra lap or two around the living room or a walk around the block – it all adds up.
If you're looking for a sweat session, Les Mills is streaming workouts at 9am weekdays on TVNZ 1. If you can't tune in live, their high-energy workout, BODYATTACK, and yoga-based class, BODYBALANCE, are available on TVNZ on Demand [5].
Practice good sleep hygiene
You may be losing sleep if you're worried about COVID-19 or you may be staying up later scrolling through social media or the news. Getting enough quality sleep is essential for our wellbeing so it's worth taking the time to set yourself up for a good night's rest.
Try to follow the same sleep routine you had before, and go to sleep and wakeup the same times as you normally would. It may help to establish a wind-down routine, where you take some screen-free time to write down any thoughts or concerns keeping you awake. Blending the work environment with personal spaces may also impact your ability to sleep well. If you can, keep the bedroom for sleeping – and resist the temptation of working in bed.
Be kind to your mind
The lack of control in the COVID-19 situation can feel a lot like the lack of control people experience on their breast cancer journey, so it's especially important to take care of your mental health.
Having structure in your day can help create a sense of normalcy and stability at a time where life feels anything but! If you can, try carry out your routine at home such as working your usual hours and having meals at the time you'd normally eat. See if you can plan different activities over the weekend so you can have a break from the weekday routine, such as a virtual lunch with friends or spending the day with the family.
Taking time away from reading the news, practicing mindfulness, reaching out to loved ones and spending time doing activities that make you happy are all valuable ways of looking after your mental health. You can also read our blog on managing anxiety in the current situation for more ideas.
You may also be able to draw upon your own experience with cancer to get through this tough time. Kristen Lee, lead faculty for behavioural science at Northeastern University in the US, says cancer patients likely already know about the fragility and preciousness of life. "They have had time to reflect and think about what's important in life. That can be a real source of strength. Ask yourself, "'What do I have within me that I can draw upon?'"