Phil Picot, who is 71 and from Auckland's North Shore, was just a week away from his retirement when he was unexpectedly diagnosed with breast cancer after getting follow-up x-rays for pneumonia. He had a mastectomy in April and has since recovered well. He's speaking out to urge men to look out for the signs and symptoms of breast cancer, just as women do.
I had some chest x-rays done two years ago when I'd had a cold that wasn't going away. They showed some scarring in my chest, which the doctor said was pneumonia. A year later, my GP ordered more x-rays to check how my lungs were. This time, there was a clear spot which looked unusual and I was referred to a breast surgeon.
It was only thanks to these second lot of x-rays that my breast cancer was detected. I had a biopsy done, which confirmed it. My doctors now think there might've been a little spot from those first x-rays that wasn't spotted.
I got the diagnosis one week out from retiring as a share broker of 27 years. Not only was it a shock to learn men could get breast cancer, I couldn't believe it was happening to me at that time. I feel incredibly lucky that it was picked up pretty early. I was told it was grade 1 cancer and it had not spread to the lymph nodes.
Everything happened very quickly – I was diagnosed at the end of March and had surgery on 23 April. I had a right mastectomy and sentinel node biopsy, and I was offered reconstruction but I wasn't interested in that.
My oncologist wanted to send off a sample of the tumour to America for analysis. When the results came back, she said it was one of the most positive results they'd ever seen – it was really good news that I didn't require chemotherapy. She called me to give me the news just as I was heading into a meeting. I couldn't talk for a good while afterwards, I was so emotional and relieved. I'd heard so many horror stories about chemotherapy, but I've since learnt it's different for everybody – some will be more affected than others, and in different ways.
I was told my body had too much oestrogen which was a contributing factor to breast cancer developing. So I'm now on tamoxifen to lower the hormone and reduce the risk of cancer returning. I'm thankful not to have many side effects from this treatment. I just get body temperature changes, which aren't too bad.
I've recovered well from the surgery. I have a scar across my chest and some soreness under the arms, but physio is helping me get back to full recovery. I'm looking forward to getting back to golf soon.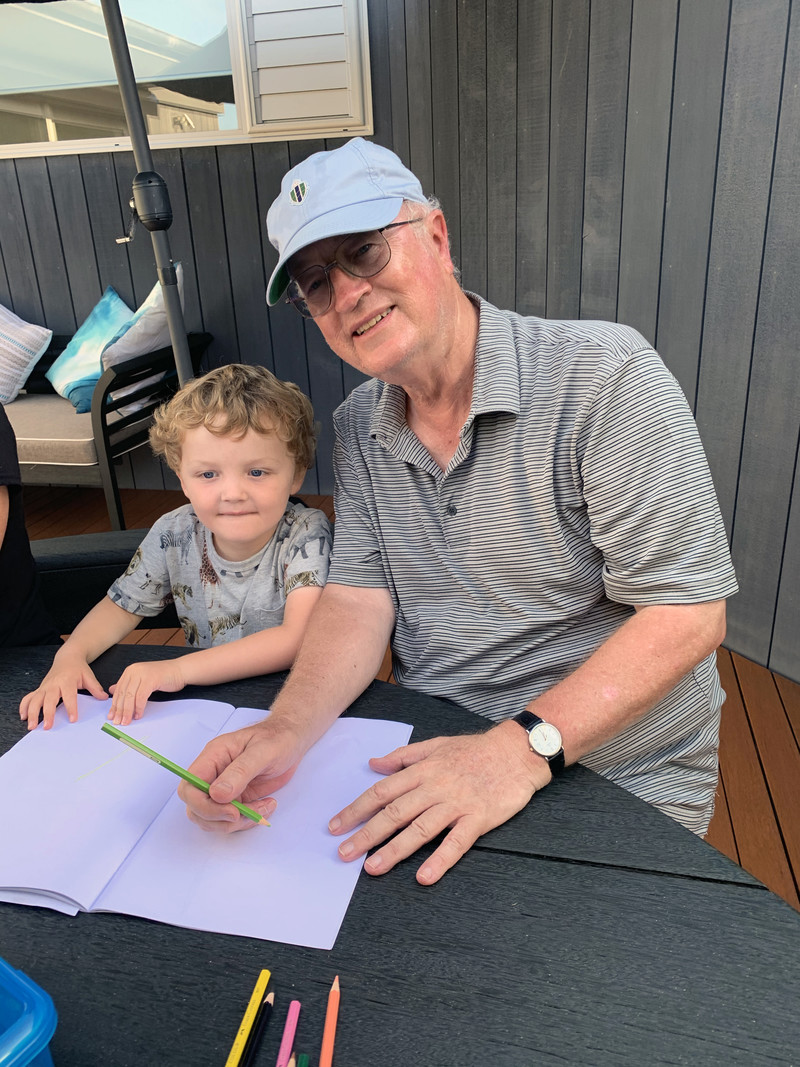 When you hear the word cancer you can't help but think of your own mortality. My brother died of bowel cancer when he was 59 and my father had lung cancer. I feel incredibly lucky that my prognosis is so good and I put that down to finding it early, even though it was a pure fluke.
I'm now waiting for an appointment for genetic testing. I'm hoping that I don't have the BRCA gene as I have three daughters in their 30s and 40s, and I know it would mean bad news for them if I did.
When my doctor was investigating after the x-ray, it was actually quite sore when he touched the lump. I would have noticed it myself if I had been poking around, but it just never occurred to me that I should be looking for breast cancer.
When my friends found out about the diagnosis, one of them referred me to one of his friends who had been through it too. He was very knowledgeable, he'd been thorough in reading up about what would happen and I found it so helpful to talk to him. It gave me a lot of comfort to know I wasn't completely unique in my experience.
I want to share my story so that other men realise that it's possible they can get breast cancer too. It was the last thing that was on my mind, but now I know that men should keep an eye out for any changes in the chest, just like women should.
We're so lucky to live in a country where we have really good medical professionals. In my case, I've come out of this very well because they did a great job in acting quickly and thoroughly, and I'm so grateful for that.
Phil's daughter Emily, who is 39, shares her perspective…
I was completely shocked when I found out Dad had breast cancer. He was just about to retire and was looking forward to enjoying life and spending more time with his grandkids (my 4-year-old son and 2-year-old daughter). Instead, he had to go through a really upsetting and confusing time.
My mum and dad are the kind of parents who like to shield us from bad news. Even though we're adults now, they want to protect us like we're still kids and so we weren't getting all of the information all of the time. I was only being told what they thought I needed to know so that I wouldn't be overly worried. But of course, it was a horrible, worrying time. The hardest part was waiting for all of the results, waiting to see what would happen next.
I did as much as I could to help Mum and Dad out by making dinners and taking round food. I'm a freelance graphic designer, so I'm lucky that I had the flexibility to give Dad more time by taking on less clients.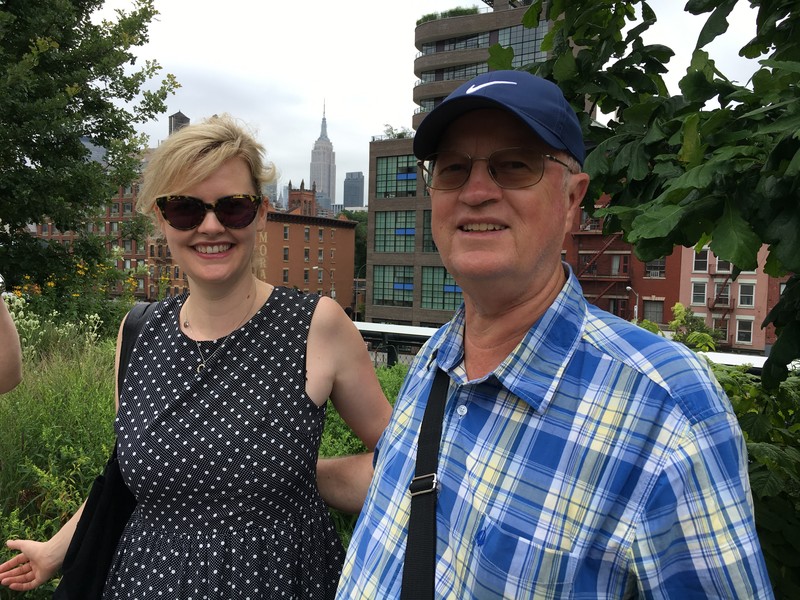 When the surgeon told us his operation went really well and that his cancer was the lowest grade, I was so thankful for that good news. Then there was the wait for the results to see if he needed chemotherapy. We all know someone who's had to go through chemo and it was heart-breaking to think he'd have to face it too. When Dad called me to say he didn't need it, I was massively relieved for him.
It was amazing they caught the cancer at an early stage and we tried to stay positive by taking things step by step. A lot of what was happening went over my head and I had to stop myself from constantly wondering what could happen, there was no point in freaking out. It turns out him having pneumonia was a blessing in disguise – they wouldn't have found the cancer if it wasn't for the x-ray to check how his lungs were.
Dad's diagnosis has definitely been a wakeup call. Breast cancer wasn't something I'd really thought about too much before, but I know I have to be more onto it now. I have two siblings who could also be affected and it's definitely more on their radars as well. The waiting game is now for Dad to get his genetic test done so we can know for sure how much we're at risk and then be proactive about it.
I did know it was possible for men to get breast cancer, but I'd never met or come across any men who were affected. Now I know it could be your mum, your dad, your brother, or anyone really. Dad didn't have any symptoms or pain at all, so I've learnt how important it is to get your breasts checked (or do it yourself) regularly. We were so lucky that Dad's cancer was found early and that's ultimately what saved his life.