"It's an honour to be able to do something to give back"
When Sarah Smith was diagnosed with breast cancer in 2018, she thought she was out of the woods after having a mastectomy and then reconstruction. But the 53-year-old mother of three from Winchester, Canterbury, was devastated to learn less than two years later that cancer had spread to her bones.
Now living with advanced breast cancer, Sarah's volunteering at the Dunedin NZ House & Garden Tours as a way to give back for the support she's received. She's encouraging more people to buy tickets to the charity house tours in support of Breast Cancer Foundation NZ (BCFNZ).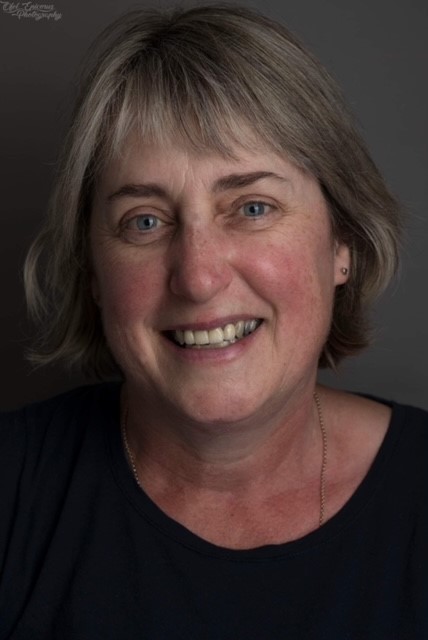 Sarah said: "Living in a remote, small town, it's been tough not having any breast cancer support groups nearby. When I joined BCFNZ's online community, mybc, I was able to connect with a lady who lives near me going through a similar situation and it made all the difference. I'm also so thankful for the care parcel BCFNZ nurses sent me after my surgery, it made me feel not so alone anymore.
"When I saw the opportunity to volunteer at the NZ House & Garden Tours, I signed up straight away. It's an honour to be able to do something to give back and help the charity get the funding it needs to keep doing such amazing work."
Taking place in five locations around the country, the NZ House & Garden Tours provide people with the opportunity to step inside the pages of their favourite magazine to visit exquisite homes and gardens, all while supporting a good cause. The tours have raised more than $330,000 for BCFNZ since 2015.
Tickets are still available for tours in Dunedin (19 & 20 February) and Christchurch (6 March). BCFNZ is also looking for volunteers to help at the Dunedin tours, see more info here.
Evangelia Henderson, chief executive of Breast Cancer Foundation NZ, said: "We're thrilled to be the chosen charity for the NZ House & Garden Tours, and so grateful to volunteers like Sarah and those who open up their homes. It's always a highlight of our calendar, giving Kiwis a chance to see some really special places.
"The proceeds from the tours go towards our vital work in patient advice and support, educating women about the importance of early detection, and cutting-edge research to improve treatments and save lives. All the support we receive helps us in our vision of zero deaths from breast cancer."
For more information and to buy tickets, go to nzhouseandgardentours.co.nz