Navigating a breast cancer diagnosis and a big new job: Melanie's story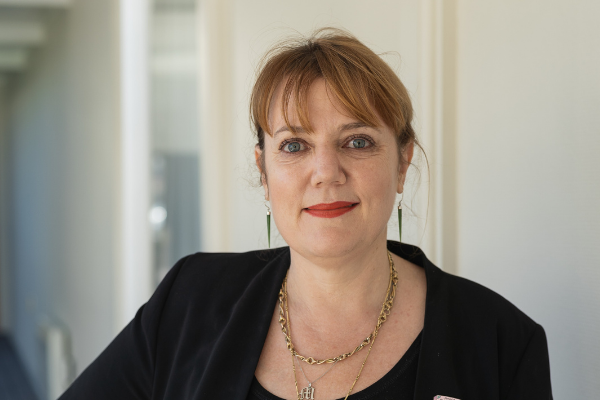 Navigating a breast cancer diagnosis and a big new job: Melanie's story
Melanie Webber was diagnosed with breast cancer in October 2020, at the age of 45. She had found a lump in her right breast, but it turned out the cancer was in her left breast. Although she was going through treatment just as she was starting a new job, having a supportive employer meant that she could take the time she needed for her recovery.
Breast cancer sucks. No two ways about it. What does help though, is a supportive workplace.
I was devastated to learn that while the cancer luckily hadn't spread beyond my breast, it was more aggressive than we'd initially thought. I was looking at chemo but I needed to move to Wellington for a new job and I didn't think I was going to be able to manage it. I'm a teacher, but just before I was diagnosed, I was elected as president of my union.
The union was amazing. They put together a plan that would support me through treatment. Flexible flights, the ability to take time off as needed, even supporting my mum to come down and help out. It made it feel doable, but it also made me feel valued. I needed that. And then further tests revealed I didn't need chemo!
Getting the time off wasn't even a question – all they wanted to know was how long I needed. The week I left for surgery (double mastectomy and immediate DIEP reconstruction), work hosted a Pink Ribbon morning tea as a fundraiser for Breast Cancer Foundation NZ.
The day I was having my operation I was meant to be chairing an executive board meeting. My vice president stepped up to the plate to run it, and the executive sent a video singing my favourite waiata – Purea Nei. Throughout the week I spent in hospital our kaumatua would send me a whakataukī each morning. Their support meant the world to me.
It's not been easy. Two weeks after getting back from sick leave I launched into five conferences in two weeks, so the timing of this has been lousy. I'm blessed in having hugely supportive colleagues, but my job is a weird one. I feel responsible for representing 20,000 members and I struggle to take time for me, but I just filled out my nomination forms to run again next year.
My advice for people with workmates going through breast cancer would be to follow the person's lead. Some people will want to talk about it, some joke about it, some want no one to know. There is no right way because as I said at the start, breast cancer sucks.
I continue to be very open about my cancer (possibly too open at times). I want people to know that they need to check, check, check. To go for mammograms. To be aware of dense breast tissue. To catch it early like I did. To understand that I'm a bit more fragile than I used to be. This has been dreadful, but it's also been survivable. Campaigns like Pink For a Day encourage women to be breast aware, and ultimately that helps keep us alive.
This October, as part of Breast Cancer Awareness Month, we're encouraging workplaces to sign up to Pink For a Day to raise vital funds for Breast Cancer Foundation NZ. It's also a great opportunity to start a conversation about breast health in the workplace. Learn more here: https://go.breastcancerfoundation.org.nz/pinkforaday21