What about breast density?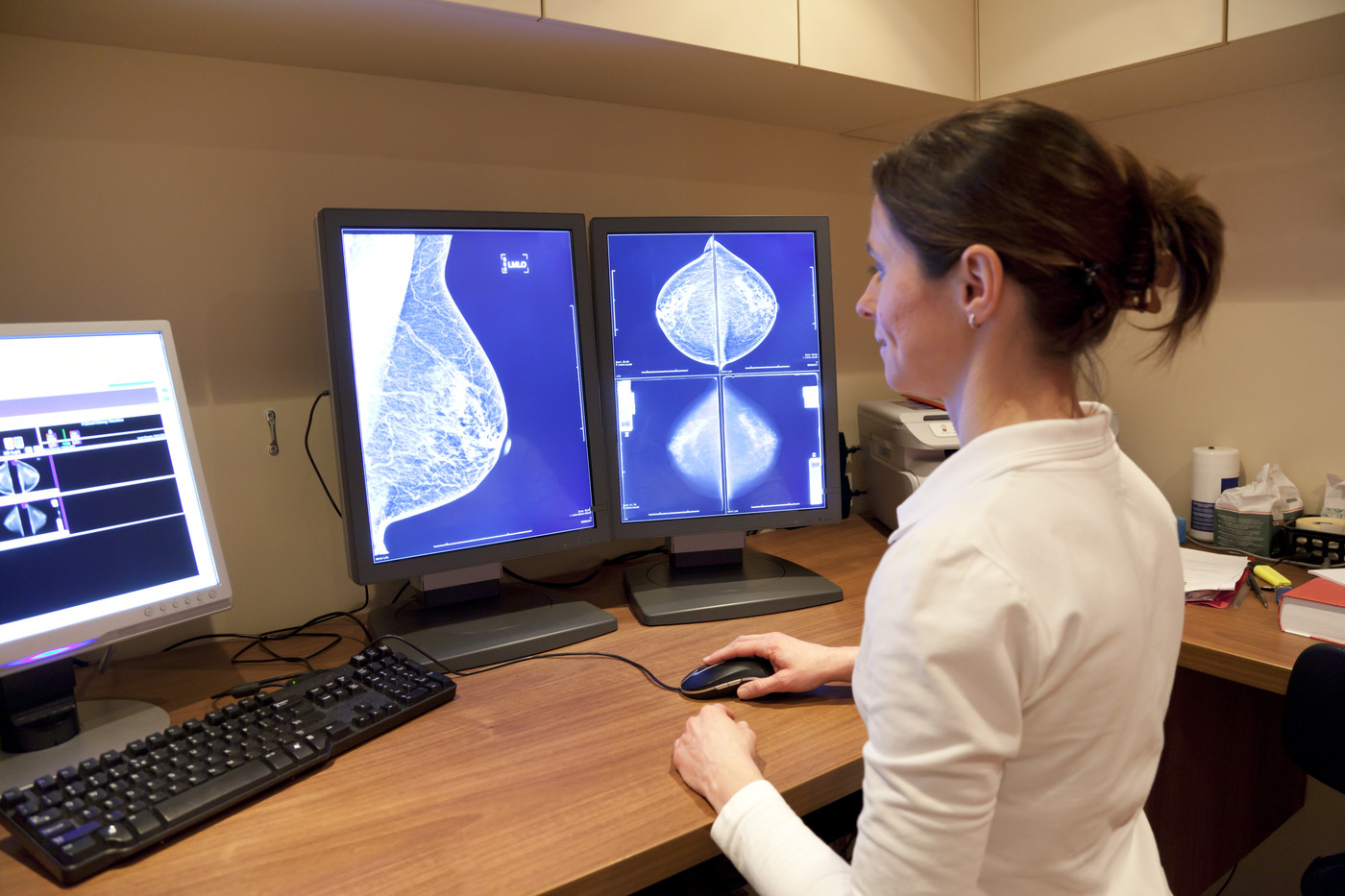 Breast density is a bit of hot topic in breast cancer conversation. You may have recently heard that in the USA it's now mandatory to notify women about their breast density when they receive their mammogram result. But, what does density have to do with your risk of breast cancer and how do you know if you have dense breasts in the first place?
Breast tissue is formed by supportive tissue (known as fibroglandular tissue) and fatty tissue. Dense breasts have more of this supportive tissue and non-dense breasts have more fatty tissue. Having dense breasts is actually quite common – research indicates that it affects almost half of all women. Whilst it's not clear why some women have dense breast tissue and others don't, it is understood that you are more likely to have dense breast tissue if you are younger, have a lower BMI or take hormone therapy.
Having dense breast tissue is linked to an increased risk of breast cancer. Scientists confirmed this correlation with large-scale studies showing that women with dense breasts had a higher rate of call-back after their mammogram and of biopsy, and higher odds of mammogram-detected and interval breast cancer. However, the degree of risk is uncertain. It is important to note that having dense breasts alone has a relatively moderate impact on your chance of developing breast cancer. Yet, when combined with other risk factors (including inherited risk, weight and age) it becomes an important addition to your individual risk profile.
If your breasts are dense it can also be difficult to interpret your mammogram. Cancer cells and dense breast tissue both show up white on a mammogram - therefore dense breast tissue can have a masking effect on cancer.
You may read this and assume that being physically fit and having smaller, firmer breasts must mean you have dense breasts. However, there is no correlation between breast density and breast size, physical fitness or how firm your breasts feel to touch. So how do you find out?
There is only one way – having a mammogram. However, you will only be told your breast density if you have your mammogram privately. Knowing you have dense breasts means you are more likely to be vigilant with breast checks and regular mammograms. That's why we believe that Breast Screen Aotearoa should also inform you about your breast density.
If you do happen to have high breast density, you might choose to have mammograms every year. You'd have to pay for every second one outside the BSA programme. If your breasts are dense you might be offered digital breast tomosynthesis (DBT) also called a 3D mammogram. You could also be recommended an ultrasound or, if your breasts are extremely dense and you are at high risk of breast cancer, an MRI.
A passionate expert in the field of breast density here in New Zealand is Dr Monica Saini, lead radiologist for the Hutt Valley DHB and part of our Medical Advisory Committee at BCFNZ. Monica is speaking on density at the upcoming TEDx event in Wellington this August – to apply for tickets and find out more press on the link below.
https://www.tedxwellington.com/
As more evidence becomes available from new, innovative breast imaging technologies there will be a shift in how we monitor women with dense breast tissue. For now, we hope to see a change in New Zealand, so that Kiwi women are at least informed about their breast density when they have their routine mammogram.