Why is New Zealand so far behind the rest of the world when it comes to publicly funded access to medicine?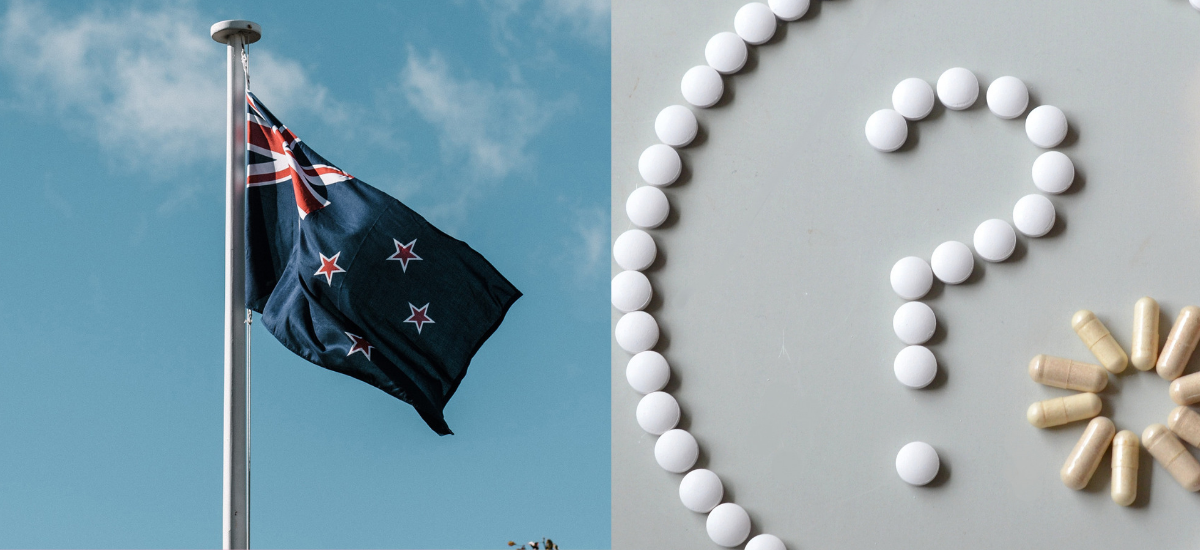 This is a question that's been raised, especially over the last 12 months. Many Kiwi breast cancer patients have created Givealittle pages to afford their life-extending drugs. Over the past few weeks, a petition for the creation of a national cancer agency has built momentum, with New Zealanders arguing that we simply aren't doing enough for our cancer patients.
BCFNZ representatives recently attended a talk with Sir Andrew Dillon, CEO of NICE (National Institute of Health Care and Excellence in the UK). Like Pharmac, NICE is responsible for making the decision on funding new drugs. In the UK more than 80% of new medicines are approved and it's ranked as one of the best OECD countries in terms of access to medicine. This seems quite different from the situation we see here in New Zealand with Pharmac.
Last year Breast Cancer Foundation NZ released the report "I'm Still Here": Insights into living – and dying – with Advanced Breast Cancer in New Zealand. This report revealed that the median survival for ABC patients in New Zealand was 16 months, compared to a global average of 32 months. Our wāhine are dying twice as fast as those in comparable countries such as Australia, France, and Germany.

We are sick of being poor cousins to Australia – New Zealand takes 247 days longer than Australia to fund the same modern medicine. In fact, three times more modern medicines were publically funded in Australia than in New Zealand between 2011 and 2017.
The recent report New Zealand's Medicines Landscape 2018/19 revealed that although New Zealand ranks 28th of 182 countries for its wealth, we spend 55% less than the OECD average on medicine. Further, we rank last of 20 OECD countries for market access to modern medicines, (market access measures the number of modern medicines registered, the time it takes to access the medicine and how many are publically funded).
The mechanism of funding medicines in New Zealand is quite rigorous: a drug has to be registered by Medsafe, recommended by PTAC (Pharmac's clinical advisory committee), added to a waiting list and eventually decided on by Pharmac before it can be prescribed freely to patients. There are currently 18 cancer drugs on the waiting list for Pharmac approval and those that are approved often have restrictions on prescribing, meaning many patients who would be eligible in, for example, Australia, are not eligible here. These drugs include Ibrance, Kadcyla, and several other drugs for breast cancer.

Medicines recommended for funding sit on the waiting list for an average of four years, with one medicine (the EpiPen) waiting over 14 years. Pharmac prides itself on its negotiation skills and describes itself as cost-effective. In contrast, NICE has its focus is on faster access to modern treatment for all and has no waiting list at all.
Whilst we wait to fund these medicines we spend more on hospitalisation of patients. Medicines New Zealand argues that modern medicines are indeed a cost-saving solution. It is, of course, important to remember that Medicines New Zealand comprises big pharmaceutical companies who want their drugs to be funded. However, the data they've collected highlights why it can be so hard for Kiwis to access the drugs they need.
Breast Cancer Foundation NZ, working with CANGO (the alliance of Cancer-Non Governmental Organisations), is calling on the government to create a rapid access scheme. Since being elected, the government has confirmed cancer is one of its major health priorities, although we haven't seen a commitment to this promise.
A full copy of New Zealand's Medical Landscape: Landscape 2019 V5 HR.pdf