Orange is the new pink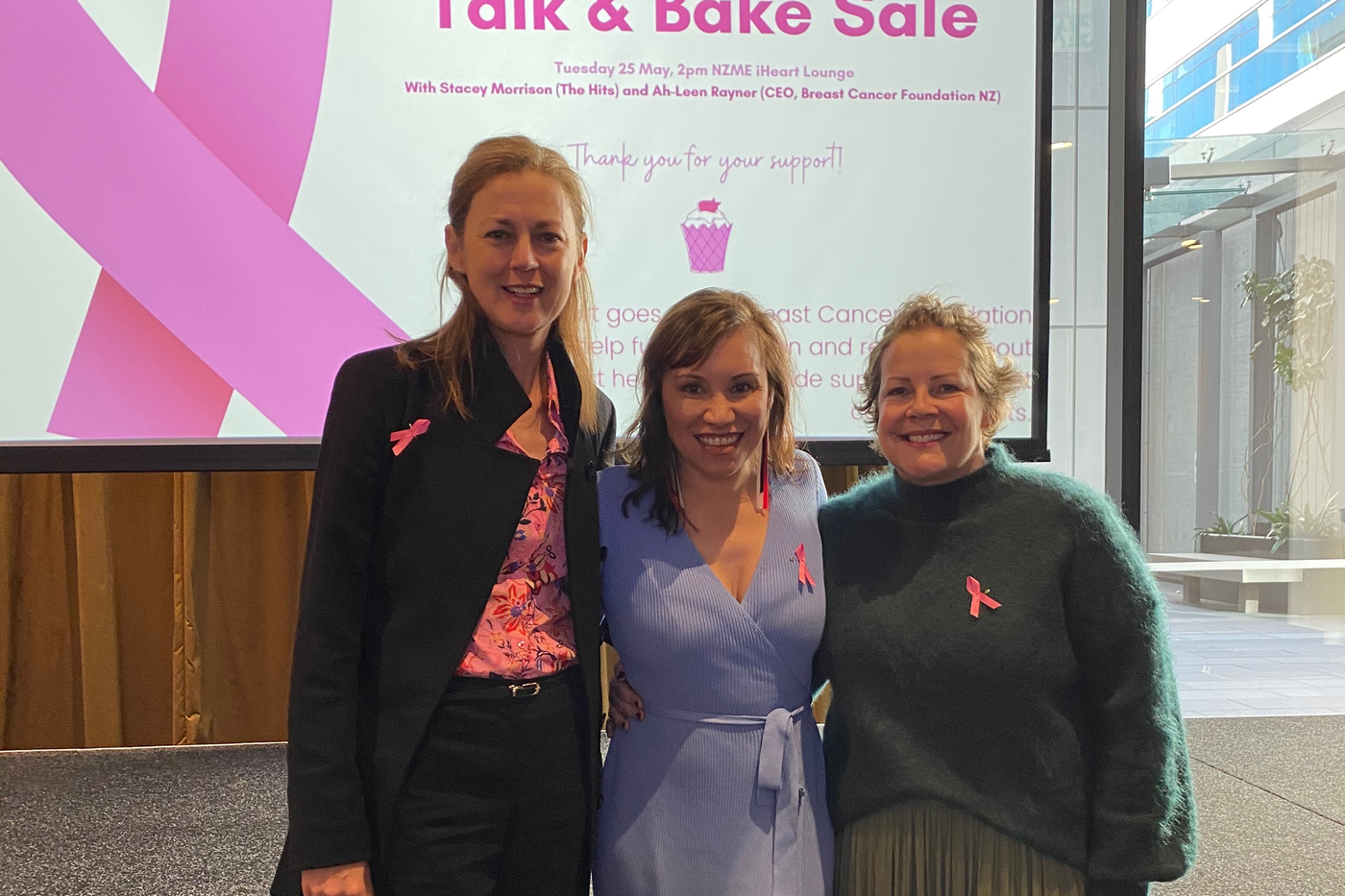 Last week's move to the orange traffic light setting has brought with it lots of exciting changes for Breast Cancer Foundation NZ, including a return to the office for our Auckland staff members.
Chief executive Ah-Leen Rayner says she is most looking forward to the return to business as usual after months of working from home, and in split teams.
In the last three months, she's found that the small amounts of office contact that have happened have created sparks of lightness, energy and productivity.
"Laughing and engaging with each other, that genuine connection, it's just delightful."
"I'm looking forward to Orange as we transition into it, to start welcoming staff back into the office."
For the Foundation it's business as usual, but the flexibility to work from home remains, with each staff member's situation will be taken into account.
The Foundation has also welcomed a number of new staff members on board and Ah-Leen says the increasing connection has been really lovely for them to get to know their colleagues.
While the team is enjoying the buzz of being back together, they are also feeling a sense of urgency. Breast Cancer Foundation NZ's largest annual fundraiser, Pink Ribbon Breakfast, is fast approaching, but registrations are significantly down compared to this time last year.
Held during the month of May, Pink Ribbon Breakfasts sees thousands of Kiwis sign up to host every year, getting together with whānau, friends, workmates, and raising vital funds that go towards supporting patients with breast cancer.
Fundraising has been significantly impacted by Covid-19 and Ah-Leen is encouraging New Zealanders to get involved and sign up to this year's Pink Ribbon Breakfast campaign, saying the Foundation and the people it supports need your help now more so than ever.
The shift to orange has allowed the Foundation to get together face-to-face and brainstorm ideas to help increase registrations and next week they will celebrate the return to the office by holding a Pink Ribbon Breakfast potluck involving pink food, and outfits, and there will be of course be prizes!
Not just a chance to connect and re-engage with each other, the potluck will also be an opportunity to have some fun, says Ah-Leen.
"After two years of a pandemic and lockdown, human interaction is so vital and there is a strong desire to connect."
"Pink Ribbon Breakfast is a good opportunity to get behind a good cause, for charity, but also creates an occasion to get together."
While people may still feel anxious about getting together, as Ah-Leen says, your Pink Ribbon Breakfast doesn't need to be big, or complicated.
"It could just be you and one friend, catching up over a cup of tea and a packet of Griffins Pink Ribbon biscuits, and you both make a donation. Every little cent counts.
"As well as your donation making a huge difference to people with breast cancer, you'll also be raising awareness for breast cancer and its symptoms by having important conversations with those you love and work with."
Find out more at www.pinkribbonbreakfast.co.nz