Recipes for the festive season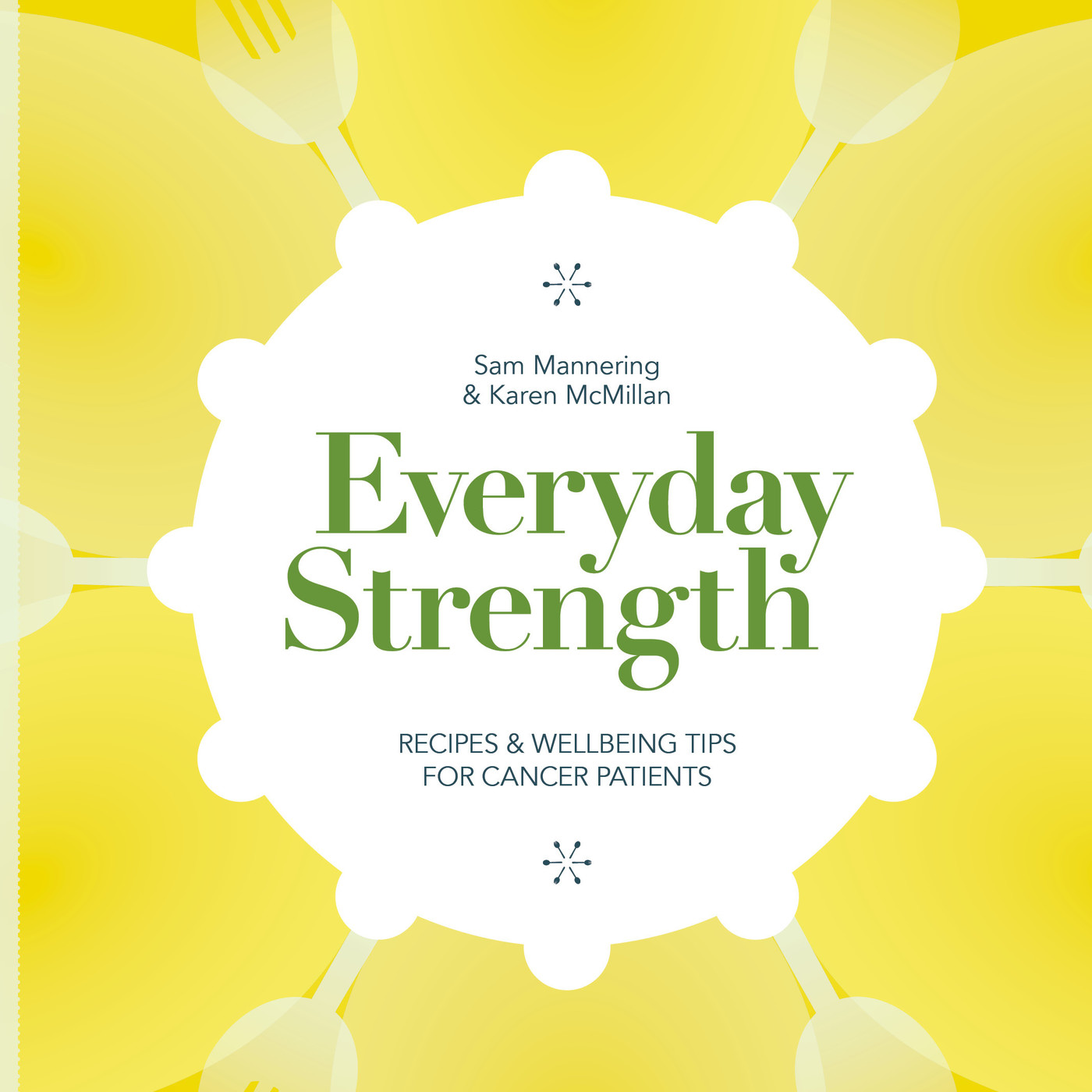 Need some holiday cooking inspiration? Food is a massive part of the festive season. If you're going through treatment, or have recently being diagnosed with breast cancer, knowing what to eat can be challenging, with cancer and its treatments often having negative impacts on dietary requirements and preferences.
However food is, and still should be a source of enjoyment – so make sure you eat foods that you feel like and enjoy.
We've chosen some recipes for the festive season from Everyday Strength, a cookbook with wellbeing tips for cancer patients by food writer Sam Mannering and author Karen McMillan, both of whom have had cancer.
They share their stories in the book, where Karen tells of being diagnosed with breast cancer in 2011 after a routine mammogram and Sam of being diagnosed twice with melanoma.
Thanks to the authors and to Beatnik Publishing for sharing these recipes with us. Find out more about Everyday Strength here: http://ow.ly/nrMK50M6FyL
Here are our choices from the book, starting with a delicious and nutritious banana smoothie, with cinnamon and cocoa.
Banana, Cocoa and Cinnamon Smoothie
SERVES: 4–6 PREP: 5 min COOKING TIME: 2 min
INGREDIENTS:
1 banana
1 tbsp cocoa powder
1 tbsp honey
½ tsp ground cinnamon
200ml almond milk
Blend until smooth.
***
Satisfy your summer salad cravings with Sam and Karen's delicious offering featuring new potatoes.
New Potatoes with Feta, Beans, Turmeric and Parsley

SERVES: 4–6 PREP: 10 min COOKING TIME: 10 min

INGREDIENTS:
900g (32oz) new potatoes, scrubbed
200g (7oz) long green beans, ends removed
olive oil
2 tsp ground turmeric
1 tbsp cumin seeds, toasted
salt and pepper
small handful of parsley, roughly chopped
150g (5oz) feta
Halve the spuds if necessary, then boil in plenty of salted water until they are tender. Drain and transfer to a large bowl.
Blanch the beans in boiling water for about 1 minute – you want them to retain their fresh crunch so take care not to overcook them. Run under cold water to cool them down, then drain and add to the potatoes. Add 1–2 tablespoons olive oil, followed by all the remaining ingredients except for the feta. Toss everything together to combine.
Taste and season accordingly, then transfer to a serving platter or dish. Scatter the feta over the top and serve.
***
If ham is a Christmas staple for you and your family, this ham hock, pea and mint soup from the Everyday Strength cookbook is a great way to use up any leftovers.
Ham Hock, Pea and Mint Soup

SERVES: 4–6 PREP: 5 min COOKING TIME: 60 min

INGREDIENTS:
1 tbsp butter
1 onion, finely chopped
3 cloves garlic, finely chopped
1 large floury potato, peeled and
chopped into smallish pieces
1 whole smoked ham hock
1 litre chicken or vegetable stock
3 cups (450g/15.8oz) frozen peas
handful of mint leaves, finely chopped
salt and pepper
In a large saucepan over a moderate heat add the butter and let it melt and bubble up. Add the onion and garlic.
Cook gently for 8–10 minutes until soft, translucent and slightly caramelised. Stir in the potato and continue to cook for 5 minutes. Add the ham hock, frying it gently on all sides, then add the stock. Bring everything up to a gentle simmer, then leave to cook for about 35–40 minutes or until the meat is falling off the bone and the potato is very soft. Add the peas and cook for another 10 minutes, then gently stir in the mint and allow to simmer for a final 5 minutes.
Remove the ham hock from the pan and when it is cool enough to handle, pull all the meat off the bone. Return the shredded meat and the bone, back to the pan. Season to taste, and serve.
***
Next up is a super easy dessert which celebrates seasonal summer fruits. Sam and Karen say you can use berries – blackberries, cherries, blueberries, or other fruits including peaches (canned or fresh), pear, plums, apples or grapes. You can even fold in some melted chocolate into the batter.
Clafoutis
SERVES: 4–6 PREP: 10 min COOKING TIME: 40 min

INGREDIENTS
1 tbsp butter
110g (3.9oz) sugar
6 eggs
1 tsp vanilla extract
110g (3.9oz) flour
650g (23oz) berries, eg blackberries, cherries, blueberries
icing sugar, to dust
Preheat the oven to 230ºC. Grease a ceramic baking dish with the butter and scatter a pinch of the sugar over the top. Break the eggs into a large mixing bowl and whisk together. Beat in the sugar well so that everything is fully combined. Add the vanilla extract. Sift in the flour and fold it into the mixture so that it is only just incorporated (ie resist the temptation to overwork the mixture). Pour the batter into the prepared baking dish and scatter the berries over the top.
Bake in the oven for 35–40 minutes or until the top is a beautiful golden brown. Test to see if it is done by inserting a skewer into the centre; it should come out clean. Dust some icing sugar over the top, and serve.
Words from the authors:
Sam: If you do use frozen berries, don't defrost them beforehand, as they will go soggy and disintegrate; instead, just put them into the batter frozen. I like to serve it with good ice cream, or maybe some runny cream.
Karen: Berries are high in antioxidants so choose the berries you enjoy most and feel justifiably self-righteous about what you are eating!
***
Thanks to the authors and to Beatnik Publishing for sharing these recipes with us. Find out more about Everyday Strength here: http://ow.ly/nrMK50M6FyL