Vicky was diagnosed with grade 3 breast cancer in 2000 at the age of 34. She had a mastectomy and chemotherapy, but less than a year after receiving her initial diagnosis, Vicky learnt the cancer had returned in her neck. Despite being told she wouldn't survive, Vicky responded well to an international clinical drug trial and has been cancer-free ever since. She's now celebrating 20 years of being a cancer survivor by hosting a Pink Ribbon Breakfast in July.
I had discovered a lump in my right breast and thought it was a cyst. I was referred for a mammogram, ultrasound and biopsy. They told me they'd contact me the next day – which I know isn't usual, so they must have had an idea it would be bad news. I did in fact find out the next day I had a 4.8cm grade 3 tumour.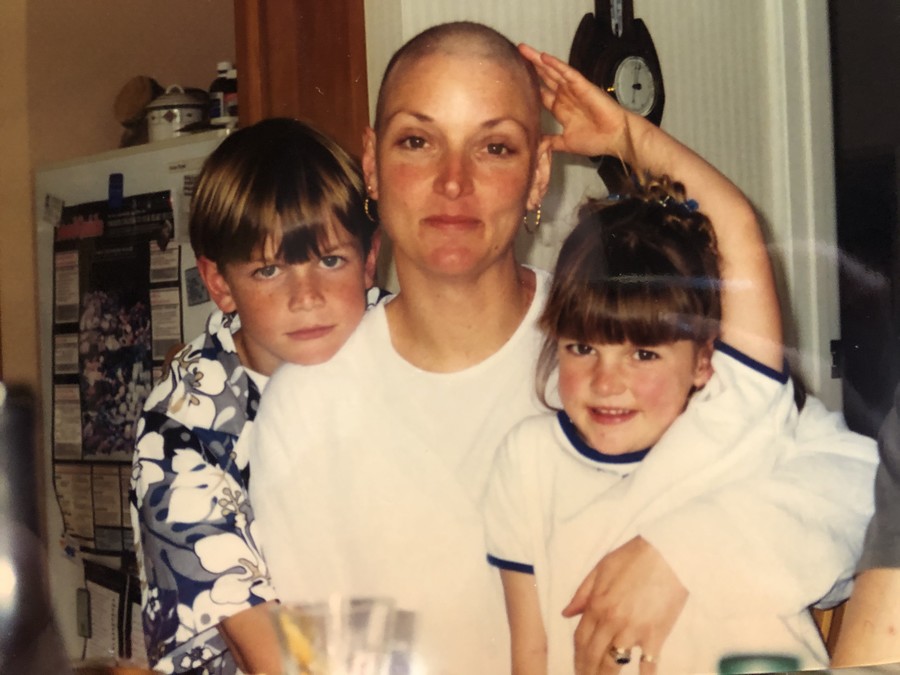 This was pretty devastating to hear at the age of 34. My children were five and seven at the time. I didn't have any risk factors or family history. But I thought, let's just get on with it and deal with whatever comes my way.
Within two days of getting my diagnosis I had a mastectomy. Five weeks later, I started chemo. I was young and determined and felt I could overcome this.
At a check-up, not even a year later, I learnt there was a lump in my neck. The cancer had returned and was rapidly expanding and multiplying through my chest and lymph nodes.
It turned out I was extremely HER2 receptive so my oncologist got me on to an international trial for Herceptin, which wasn't publicly funded at the time. I was told I had a less than 30% chance of responding and was likely to be terminal. But after two doses, it took all of my secondary spread away, never to be seen again.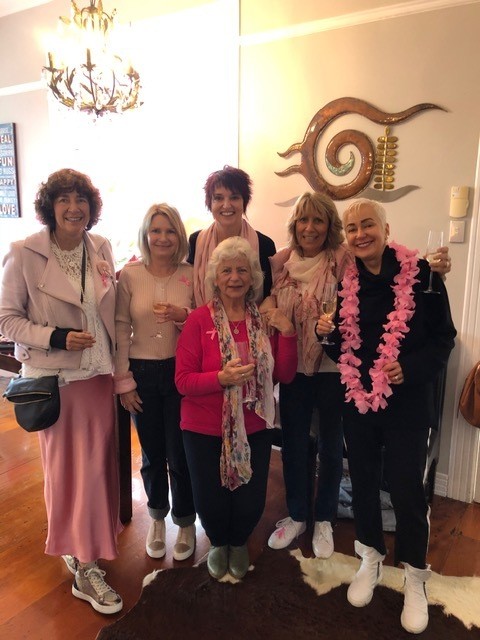 Going through this was a huge eye-opener on what's important in life, and that was to be there for my children and husband. I just thought what doesn't kill you only makes you stronger. Seeing as I'm still here, 20 years later, I thought it was time to celebrate with my friends and family, raise some money and give back.
There's such a high incidence of breast cancer in NZ and I wanted to host a Pink Ribbon Breakfast to raise awareness and funds to show people what amazing support is available for those affected by this disease. For me, reaching 20 years is a pretty significant milestone after being told you aren't likely to survive. I want to spread the message that a lot of people can live with cancer, and survive.
Vicky is 54, married with two children aged 27 and 25, and lives in Kaukapakapa.